How to navigate My Own Church
To jump to the step-by-step written instructions, click here.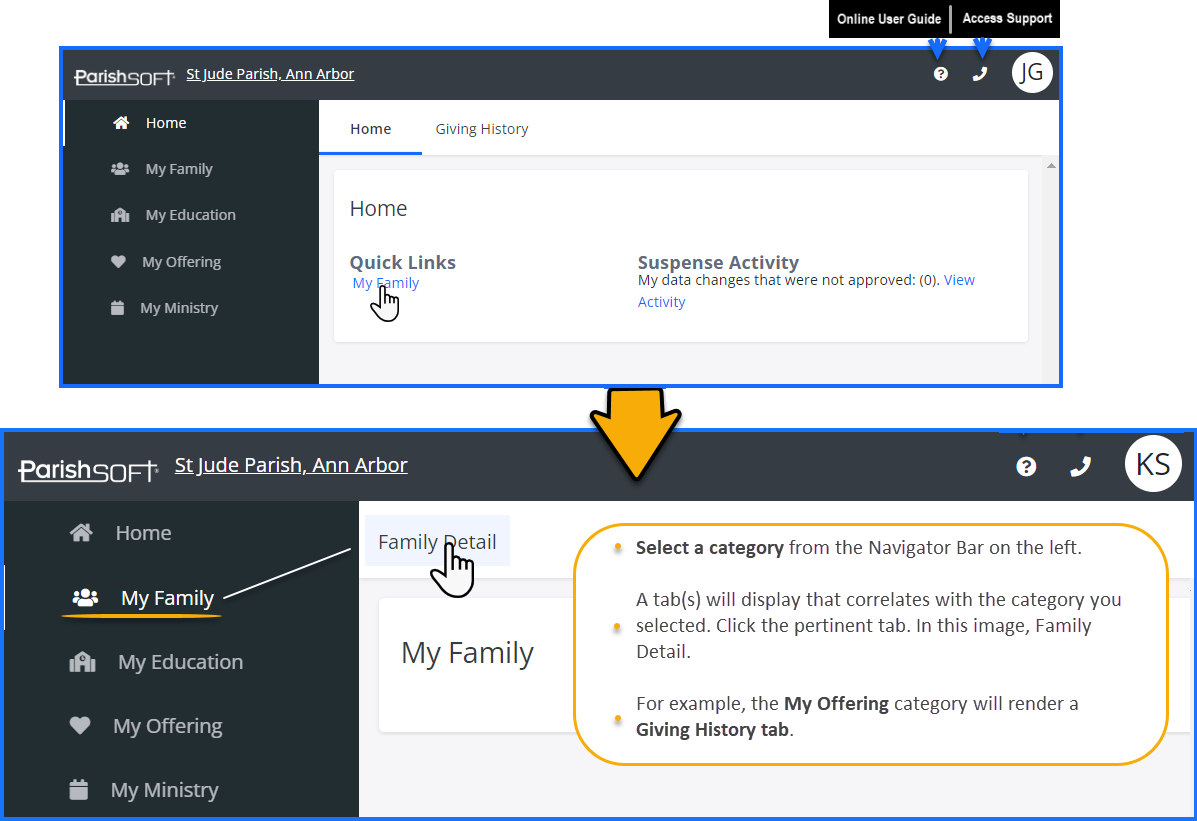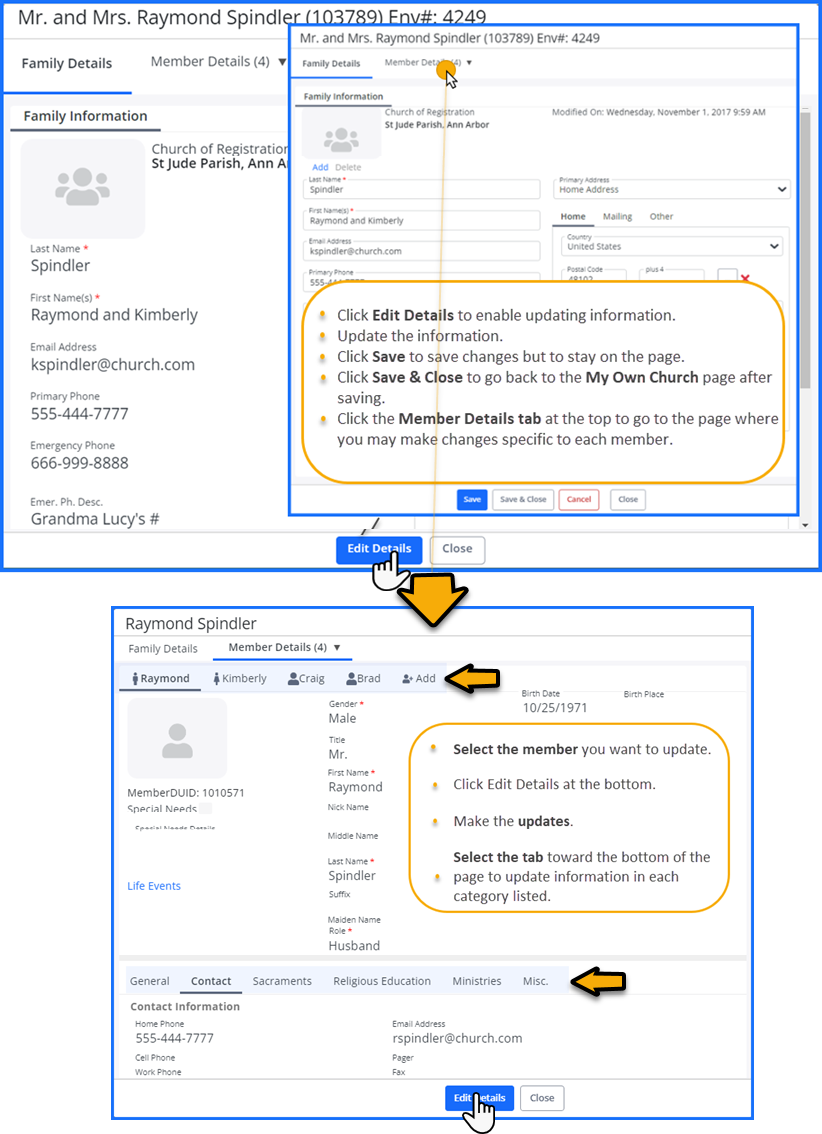 How to navigate My Own Church
Prep: In order to access your information in My Own Church, you must first

create a My Own Church account

.
Log in to ParishSOFT Family Suite.
Click the My Famly Quick LInk - or -
Choose from the categories listed on the Navigation Bar on the left side of the page.

The options available on the Navigation Bar are strictly dependent upon which Family Suite applications your church has.

Once you click an option from the Navigation Bar, the page will update for that category and there will be a tab(s) at the top left. Select your tab of interest.

My Family → Family Detail
My Education → Online Registration
My Offering → Giving History
My Ministry → Schedules | Minister Preferences | Family Ministries | Ministry Opportunities

What you can do depends on the category/tab you selected:

Family Detail: allows you to edit family and member detail records.
Online Registration: this allows you to register for a class
Giving History: review your giving and download your electronic statement. Note: the electronic statements must be generated by your church administrator before they are accessible. This is to help ensure you get a full statement at the end of the year. Only when the church administrator is done adding all of the offering records will they make electric statements available.
My Ministry: each tab offers different options; Ministry Opportunities allows you to sign up as a volunteer when you click the Volunteer button and then mark the checkbox for the Ministry/Event.

Follow the prompts (mostly at the bottom/center of the page) to edit, save, and close out of the current tab or category.
My Own Church Tool Bar: In the upper right of the My Own Church page, you will see some buttons.

The question mark button will take you to an online user guide.
The phone button will take you to a support page where you may choose from various support categories and options.