What causes a missing bank account on the bills and checks pages?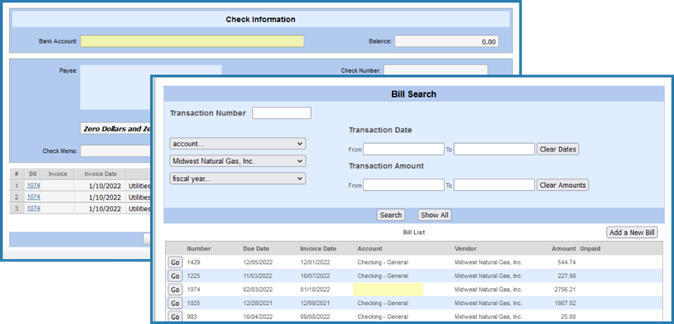 The most common causes are using the browser back button and having the program open more than once on the same computer.
Note: If a user needs to see how a transaction was previously entered, don't use the back button. Instead, search for the transaction.
Also, it may be helpful to make a copy of a transaction for reference using the snipping tool.
Updated