How to generate the Registration Trends Report
To jump directly to the written, step-by-step instructions, click here.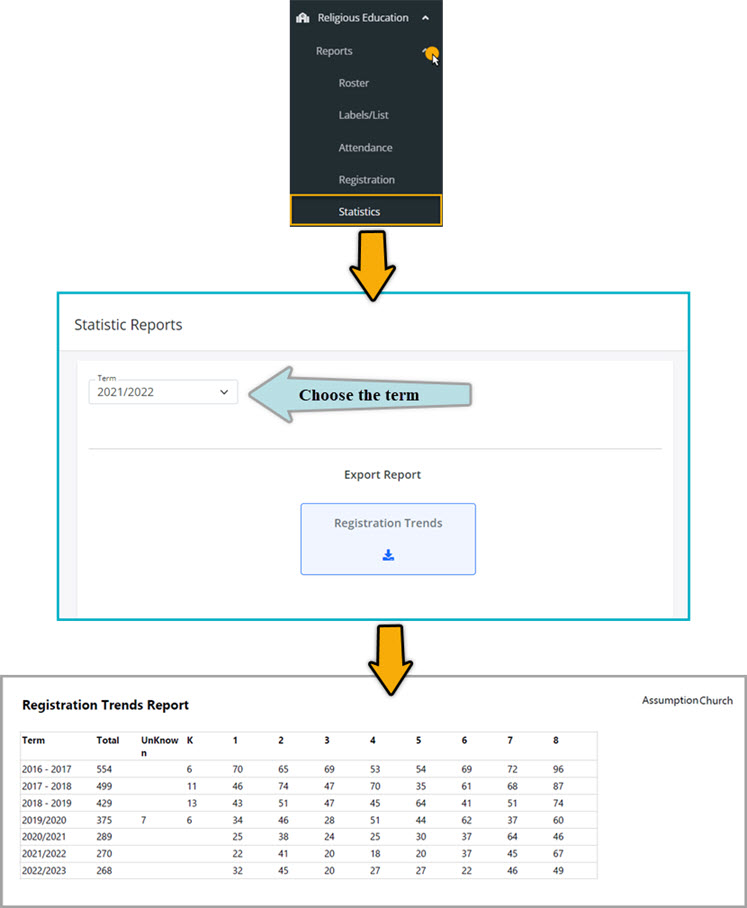 Use the vcaret to expand the Reports option.
Select Statistics from the Navigation Bar.
Select the term for which you would like to generate the trends report.

Term: The filter will automatically select the term you selected on the last page. You can change this to another term as needed.

Click the Registration Trends button to create the report of a count of students who registered for each grade for the selected term.