How to reset your password
If you believe you should already have access to the PATHFinder Learning System, you can request a password reset by going to the PATHFinder site and clicking the text under the Login button, I've forgotten my username/password. You will be directed to enter your login username, your email.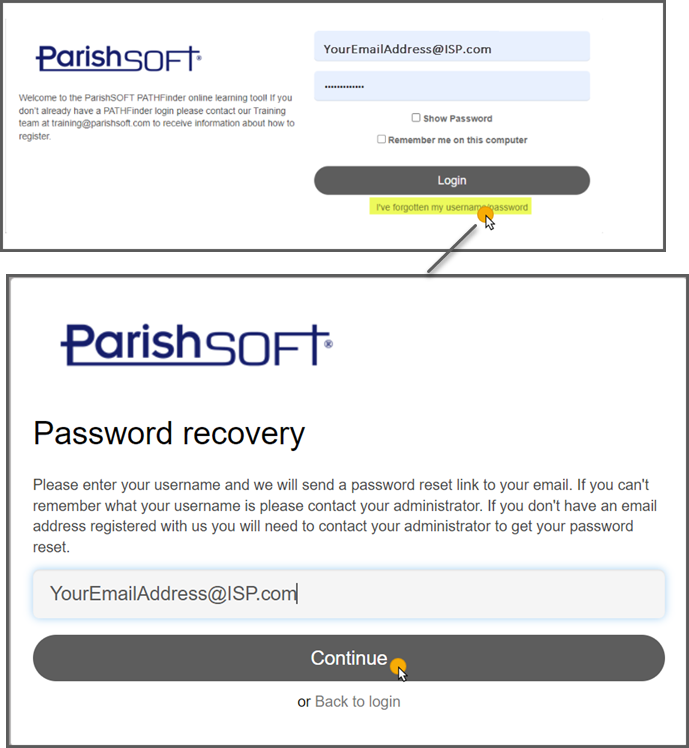 Your password needs to meet the following criteria:
at least 8 characters in length
at least 1 uppercase
at least 1 lower case
at least 1 number
at least 1 special character
It cannot be the same as the last 5 passwords used.
If you don't receive an email with a new link, please email the Training Team.