How to generate a Parish Contribution Details Report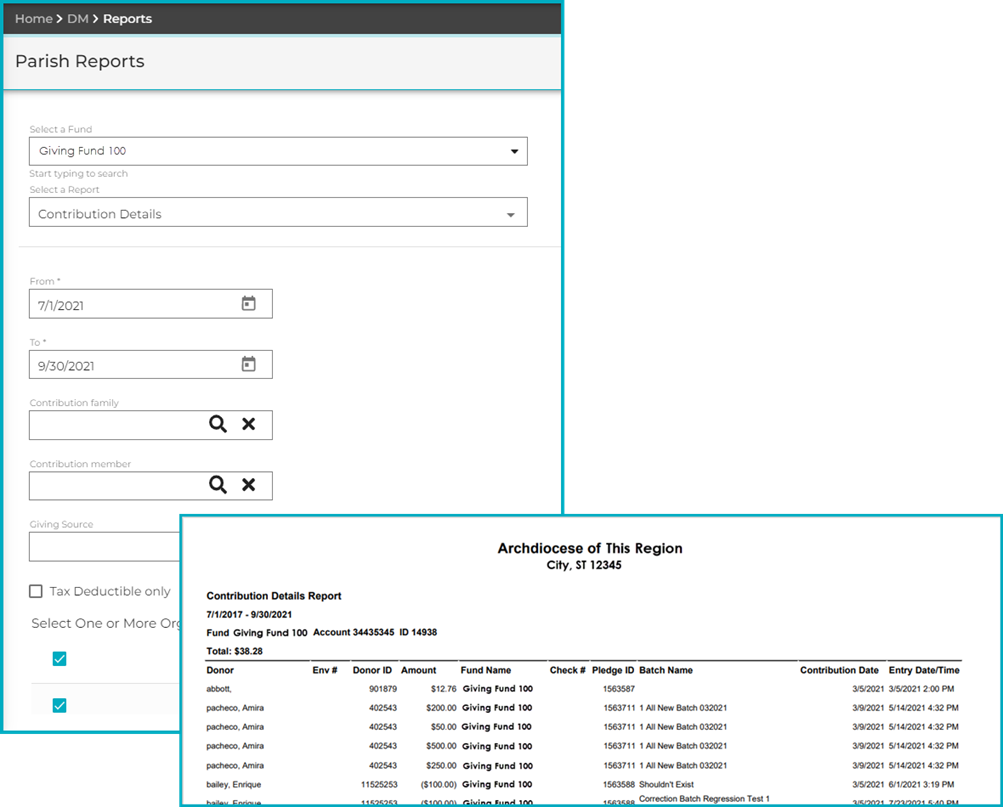 Navigate to the

Parish Reports page

using one of the following pathways:

On the

Navigator Bar, expand

Reports

(click the

down-arrow), then select

Parish.
Or, select the

Parish

page link

listed on the

Reports Card.


From the drop-down options,

select the Fund, then Contribution Details.


Enter the date span for your report and if you want to report on only one family or on one member, click the search button on either of those two fields.
If you would like to see the Contribution Details for a specific giving source, select the source from the dropdown.
From the

Organization

menu, select the organizations you want to include in the report. To select, click the checkbox next to the desired organization(s).

To view all organizations in the report, click the checkbox next to the organization header.

Click the

export action button.

You may send your report to

Excel

or create a

PDF.
The report will save in your

Downloads folder. Some browsers will display a menu with Excel or PDF options to open or print on the spot. This example was done in Chrome.