How to run the Contribution Details Report
Go to the Analysis Reports page.

Using the Navigator Bar, select Reports → Analysis.
-or-
Using the Reports Card, select Analysis.


Select the Contribution Details report.

Select the fund or funds on which you wish to report. Then, click Analysis Filters in the center top of the screen or click Next in the lower-left corner of the page to display the Analysis Filters page.

On the Analysis Filters page: select from each of the filters then click Report Filters in the upper right or Next.

Select the Family Registration status: Both, Yes, No
Select the Family Workgroup if this applies, or leave it blank to select all.
Select one or more Family Groups.


On the Report Filters page, fill out each field to narrow down the results to the records that you would like to analyze.

When ready, click the Run Report link at the bottom left.


Select between PDF and Excel for the report output.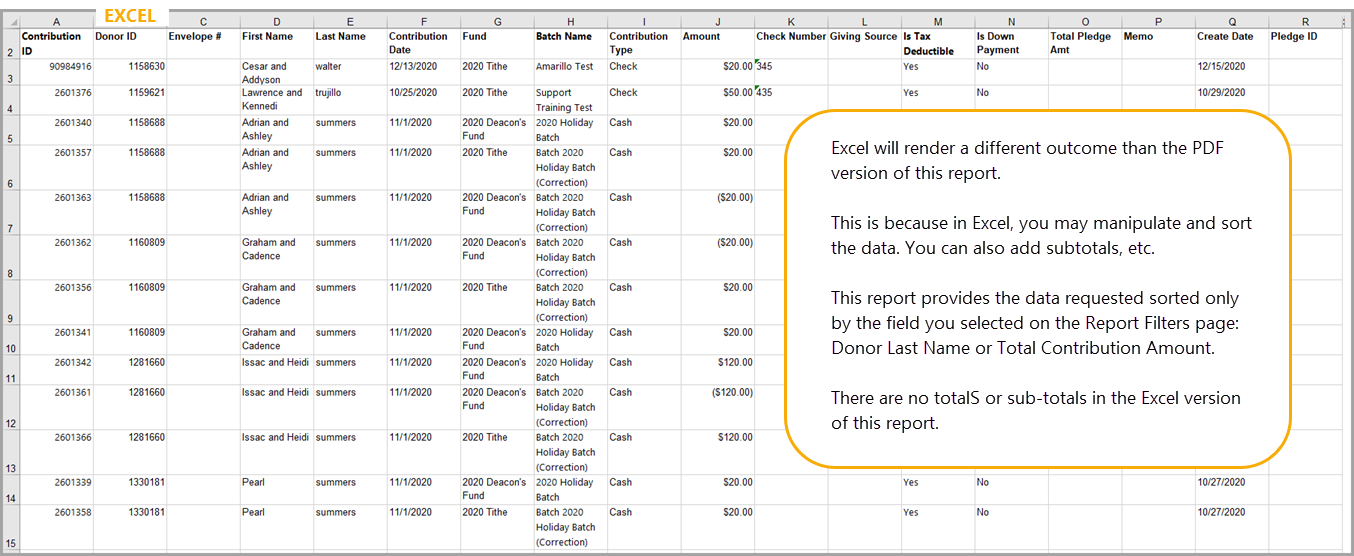 Updated