How to remove the header and footer when printing checks
When a header and/or a footer is printing on your checks, it is most likely because you are using a browser page rather than opening the check with Adobe Acrobat Reader. To fix this, you must set up your browser to open PDF files in Adobe.
Use this link to set up your browser: How to set up your browser for optimal performance in ParishSOFT Accounting
How to tell if your checks are opening in Adobe or in the browser
If your checks open in a browser, you will see the URL (web address) and it will end in the letters, "apx." See the top example in the image below. If the checks open in Adobe you will not see a web address, but instead, it is denoted with the words beginning with Report-Check. See the bottom example in the image below.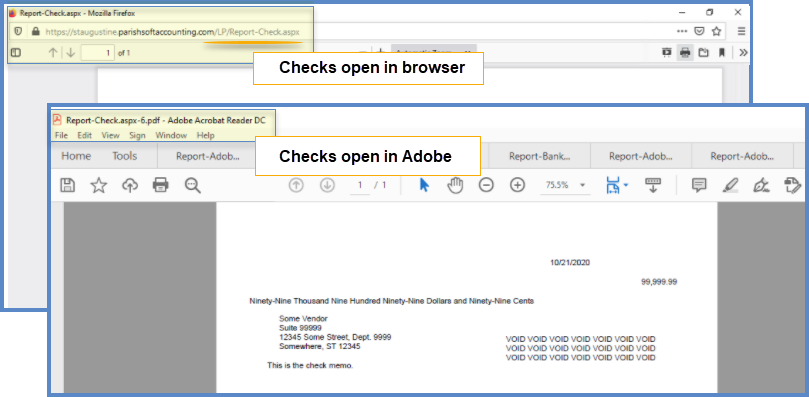 Example of check with header and footer lines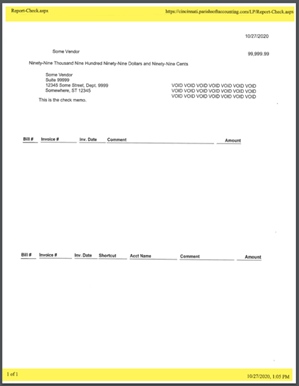 Updated