How to add a project to a bill that has already been paid
To add a project to a transaction that has already been processed go to the transaction, enter the project on the appropriate line, and submit. This may be done at any time.
If you have made a payment that should have been associated with a project, go to the bill and enter the project. You cannot add a project on a check, it must be entered on the bill.
If a project was entered incorrectly, you can delete the project and add the correct project or leave it blank.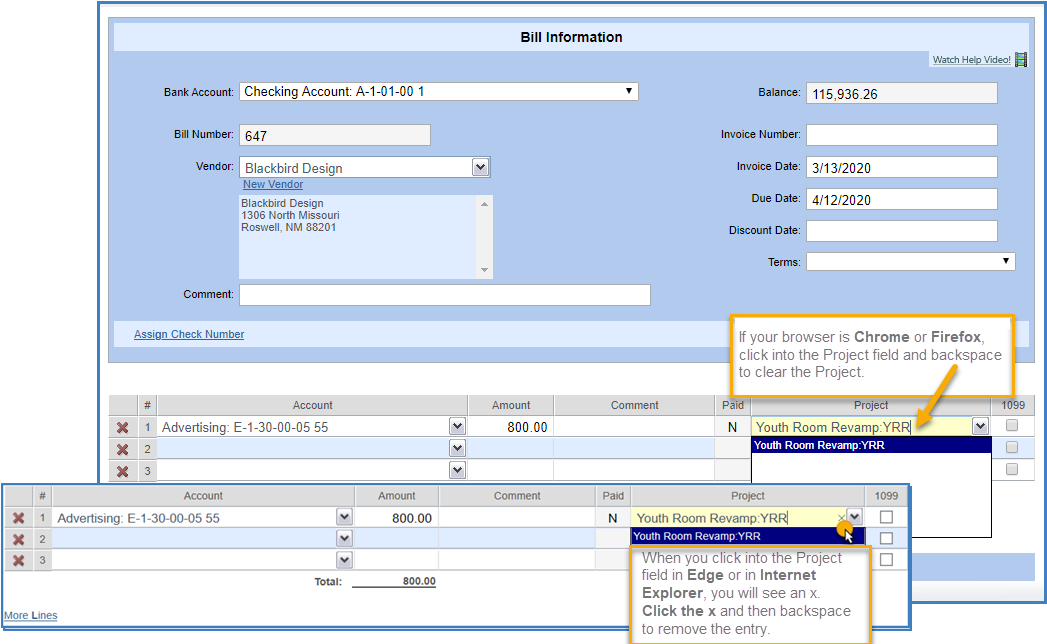 Updated