How to enable partial payments on a form
Depending on the form, you may need to give your donors the option to make a partial payment instead of a full one. Please keep in mind that currently, it is not possible to enable Recurring Gifts in conjunction with offering Partial Payments.
This article assumes:
you

have an existing form

that you will modify
you have a

pay item field

on your existing form
To bring up your existing form, log into the ParishSOFT Giving site, and select Forms from the left side menu. Then, select your form.
To enable Partial Payments on your form:
Go to

Form Properties.

In Form Properties, go to the

Payment

tab. There, check the box for Enable Partial Payments. This displays two new prompts: a full payment date prompt and a minimum amount due upon submission prompt.


Choose a date by which the full payment must be collected. Enter the date or select the calendar icon and choose the date there.
Enter a minimum amount due at submission.


Click OK to exit the Form Properties.
Save and Publish

your form to apply changes.
What will show on the Form when people go to pay
Manual Payment

Automatic Payments


Managing Payments: Donors
Donors and registrants may make additional payments or satisfy remaining balances from within their givers' profiles from the Installments tab.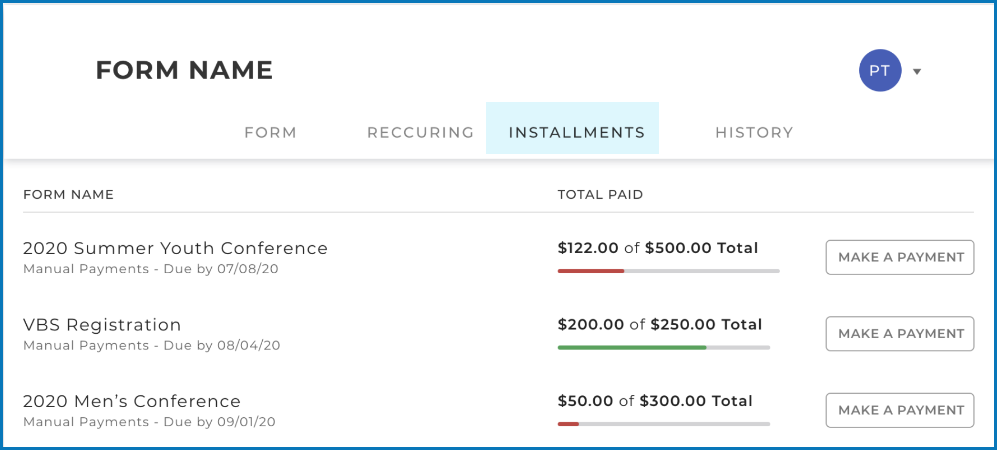 By clicking Make a Payment, registrants may choose to make a manual payment, edit a payment source, and cancel the remaining installments.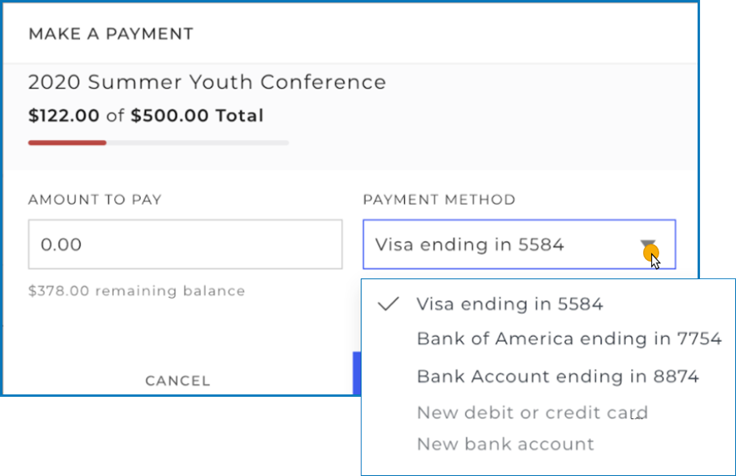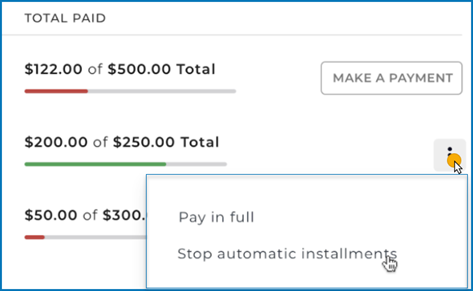 Managing Payments: Managers
Account managers may also make or record payments on behalf of donors, including cash or check payments. From the Form Responses, hover over Paid Partially to see payment details and click to take action.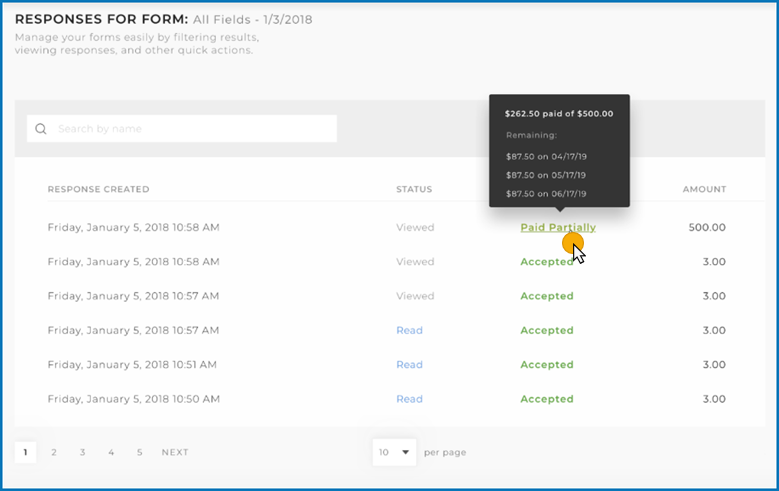 To add a payment on behalf of a donor or registrant, click Record a Payment.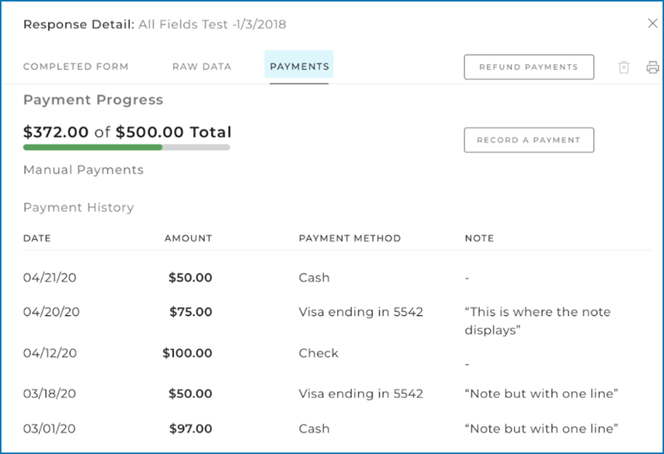 Enter the payment amount, date, and method, and add notes if necessary.