How to automate an "opt-out" of future text alerts
In order to add an automated "Opt-out" to your text alerts so users can remove themselves from future alerts, simply add the following text to each alert message: "Reply with the word STOP to opt-out."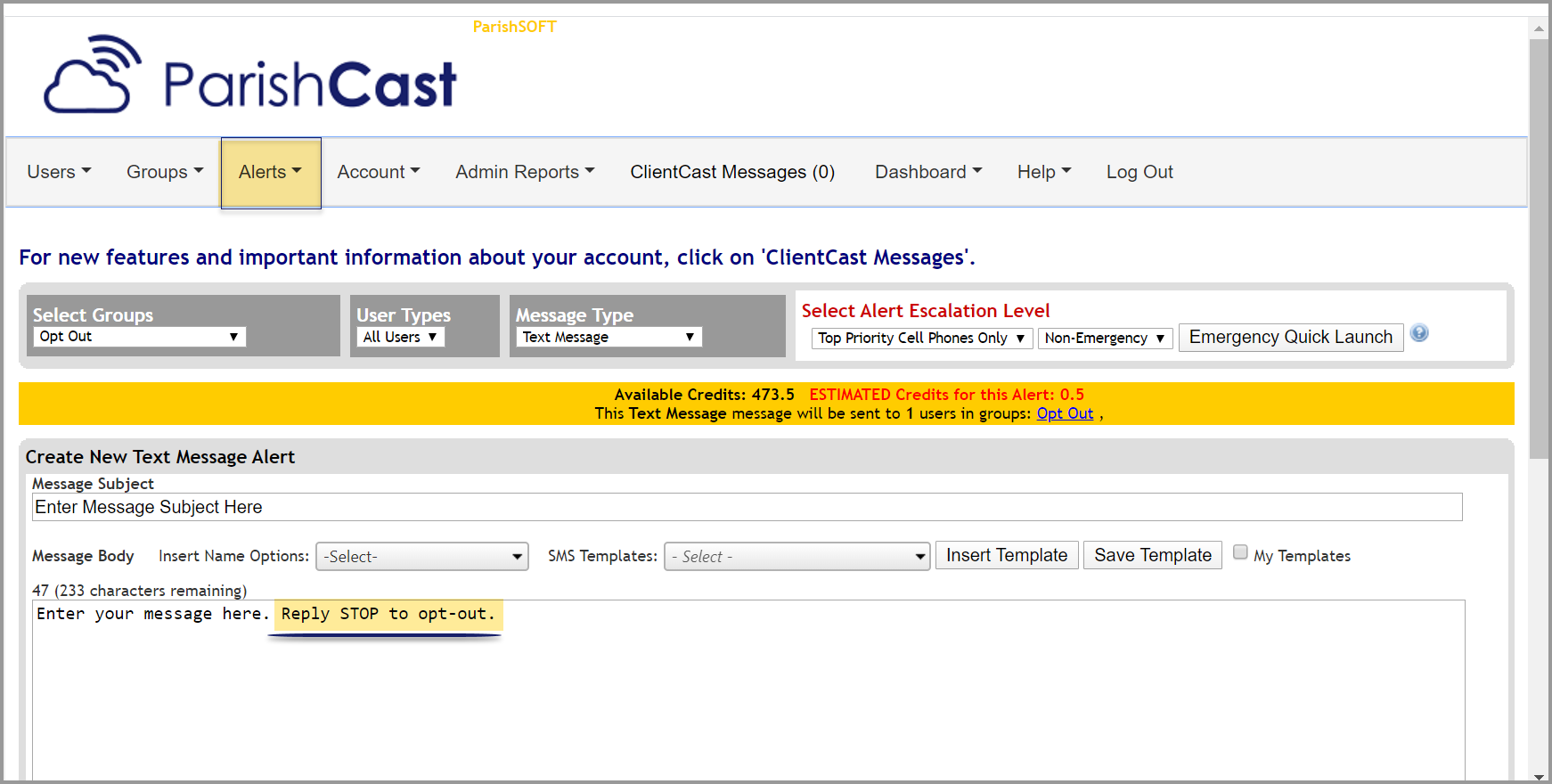 When the member replies 'Stop' to your alert text, they will receive a message as follows: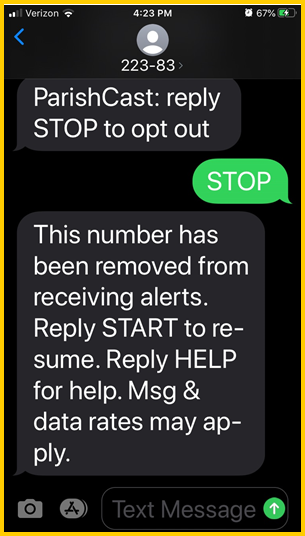 Also, the member's number will then be added to your "opt-out" list in the report.
Note: they are given the option to opt back in by replying with the word START.