How to remove an adjustment amount in the vendor record
Sometimes the checkbox for Print 1099 for this vendor is left unmarked and therefore, no 1099 is generated.
If you go into Vendors → this vendor → 1099/Checks and mark the box to Print 1099 for this vendor, this will update the records for your vendor and you may then generate a 1099. There is no need to add an adjusting amount.
If by mistake you also entered an adjusting amount, the 1099 amount will be off by the adjusting entry.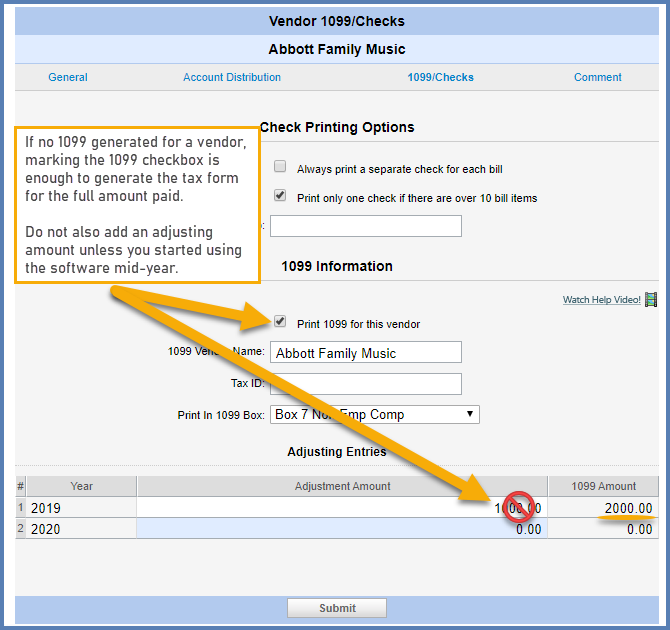 To fix this, simply go back into the vendor record in the 1099/Checks Tab and replace the Adjustment Amount with 0.00. Once you submit the record, you will see the correct 1099 Amount in the column to the right.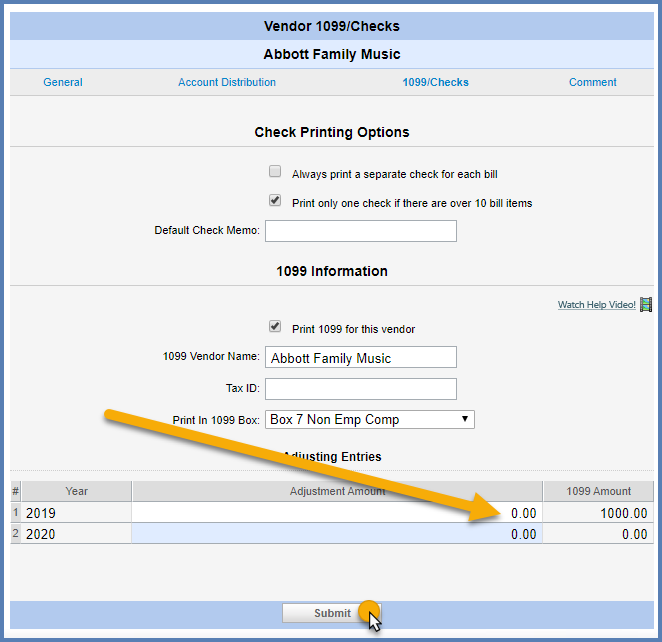 Your 1099 statement should now be correct.
Updated