How to adjust the availability of a Minister, also known as the "Willingness To Serve" field
For example, if the minister can only work once a month or the second and fourth Sunday of every month this article will show you how to set that up.
To adjust the "Willingness To Serve" settings, go to Preferences → Member Preferences → Ministry Tab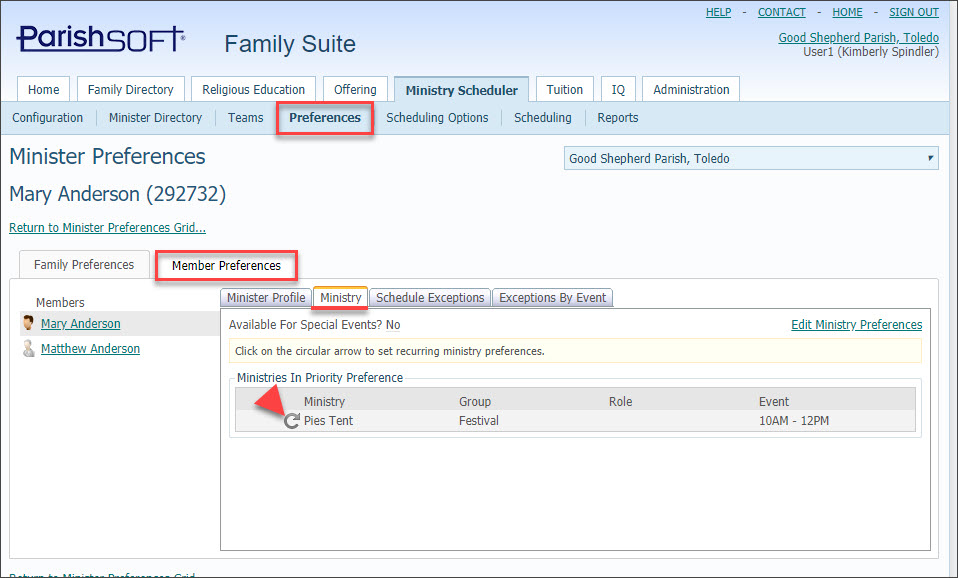 Click on the refresh looking symbol that looks like this,

⟳

.

Disable the "Always Available" permission.

Select the preferences your Minister Prefers: One Time Event or Recurring Event, Weekly or Monthly
MANDATORY: Do NOT enable the "Apply Selection To All Ministries". This will cause problems with your schedule.