How to fix a 1099 amount for a vendor who refunded a payment
Example: The vendor had $5,000 of 1099 transactions in 2019: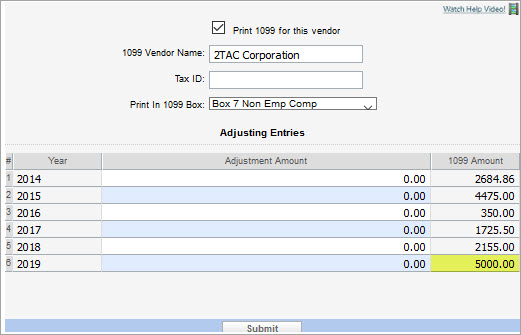 The vendor wrote a $1 check as a refund. You will enter the check in the deposit screen.
To fix the vendors 1099 amount, do the following in addition to the deposit:
Enter a bill with two lines (use the same account for each line). One line would be positive, the other would be negative. Check the 1099 box ONLY on the negative line. The bill should net to zero and you can print a zero check or assign a fake check number in the Bills screen.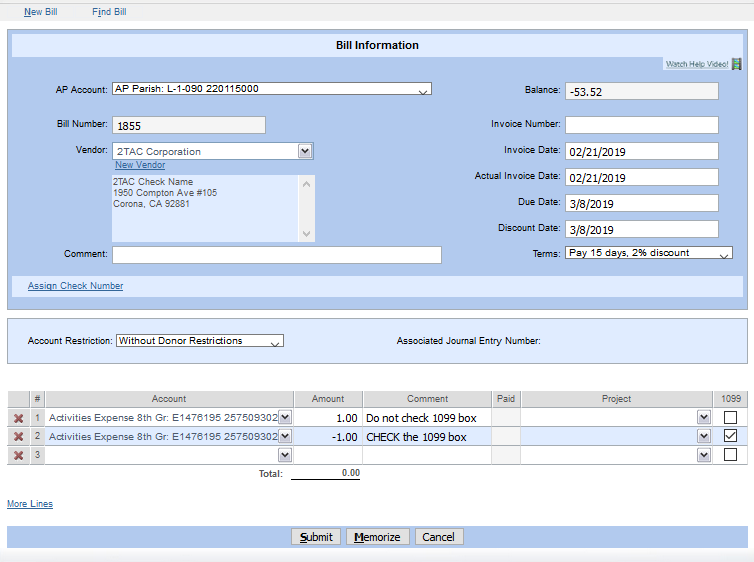 The vendors 1099 amount will be reduced by the $1 refund: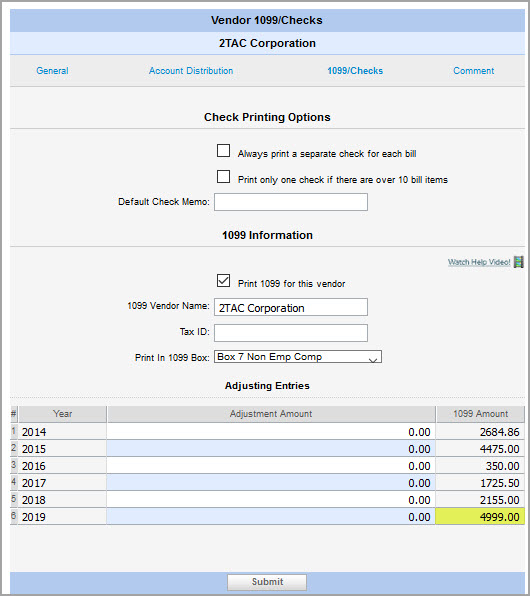 You may then see the updated 1099 amount in the Vendor Audit Report also.


Updated