How to export donor contributions from Simple Church for deposit import into ParishSOFT Accounting
If this is the very first time, your administrator must set up your SimpleChurchCRM Account to allow for export. Click here for instructions on the One-Time Initial Set up.
Export Instructions
After recording your contributions in SimpleChurchCRM follow these simple steps to export to ParishSOFT Accounting Ledger and Payables.
In SimpleChurch, go to
Giving
Reports
Settings (Click on the Gear Icon)
Select "Export to ParishSOFT Accounting"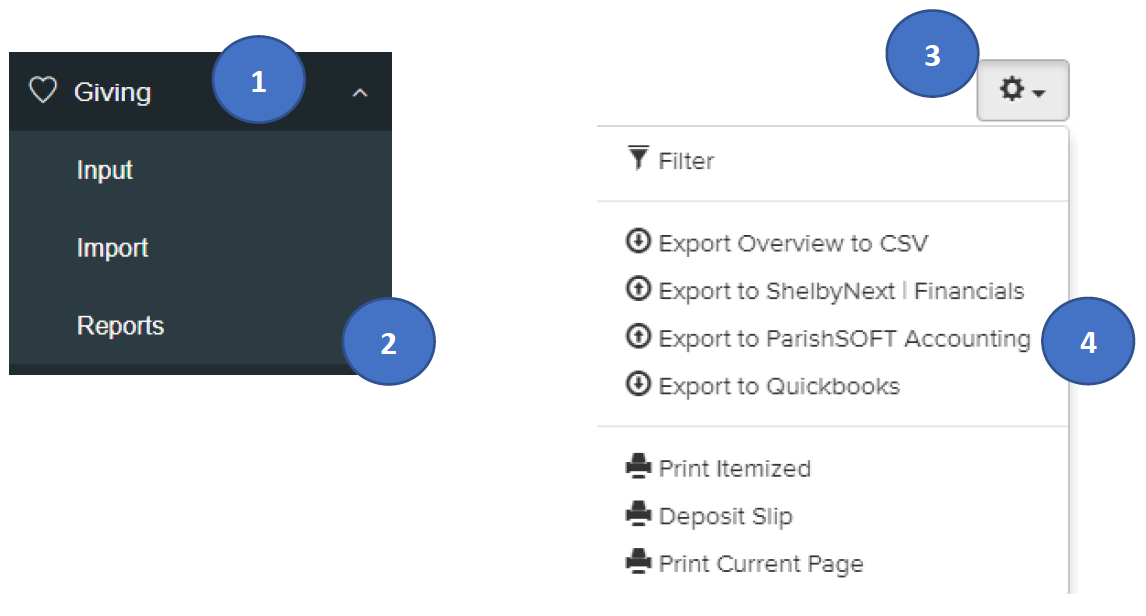 Choose to export either by Batch or by Date then click Submit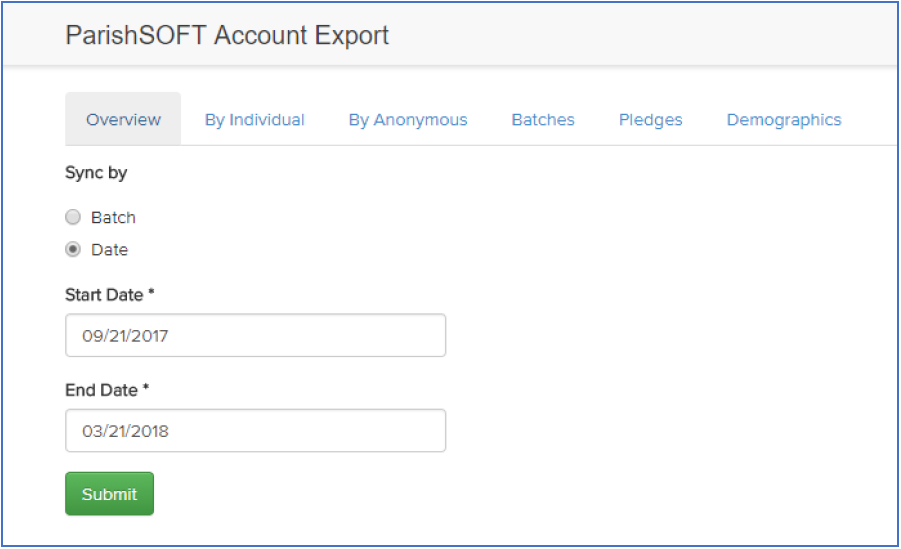 You may enter a different Journal Date or keep the current date. You can review the donations that make up the export before selecting Export. You may also print the list.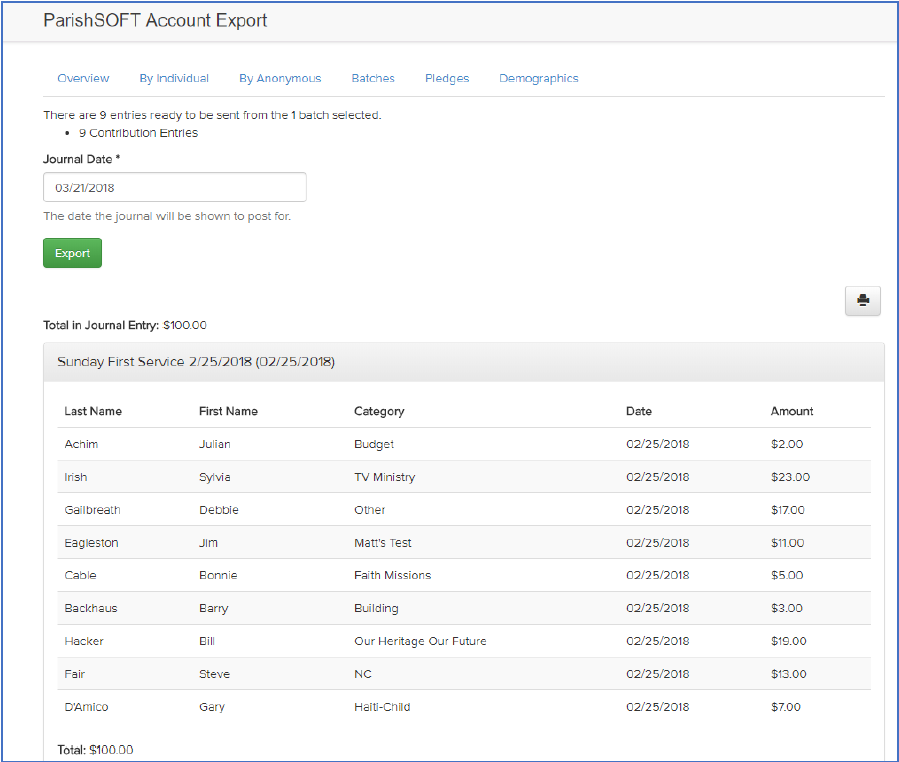 The exported file will be in your default download folder, ready for your ParishSOFT Accounting program to retrieve.

Administrator: One-Time Initial Setup
Log into your church's SimpleChurchCRM account.
In the browser address window, add the bolded text at the end of simplechurch.com as in the example below.
https://mychurch.simplechurchcrm.com/settings/giving/connectnow
Check the Enable box and then click Save.

Updated