How to set up net asset accounts
When using the GAAP option, each entity must have three net asset accounts:
Without Donor Restrictions
With Donor Restrictions (Temp)
With Donor Restrictions (Perm)
Once the GAAP option is turned on, the Accounts screen will have an additional field, "Account Restriction." The field defaults to "Without Donor Restrictions." After you create your net assets accounts that have restrictions, you may choose an account restriction type for that net asset account.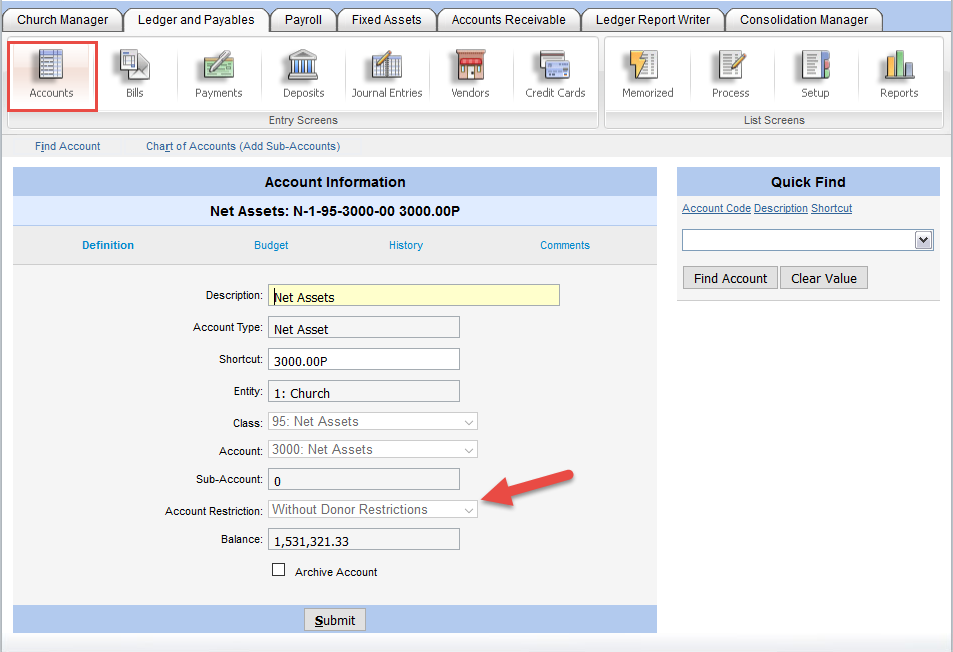 ---
Related Articles
How to add accounts in a stand-alone organization
How to add an account when part of a diocese
Updated