How to limit accounts that show on a report
Each choice you make in the Configure Report Screen may limit or expand the output.
Entity and Natural Account filters: If no selection is made, all active accounts with activity in the selected period will print. Or, you may select one or more of the items listed. To select a few non-consecutive items, depress the Ctrl key and click each item. To select several consecutive items, click on the top item and drag down to the last one or click the first selection then use the depress the Shift key and click the last one in the series.
If you choose one Entity or one Natural Account, the others will be excluded. Whichever Fiscal Period Ended month and year ending you select will expand or limit the output further. Each choice excludes criteria that do not match.
Unless nothing is selected, only the accounts which have both the selected entities plus the selected natural accounts will be on the report.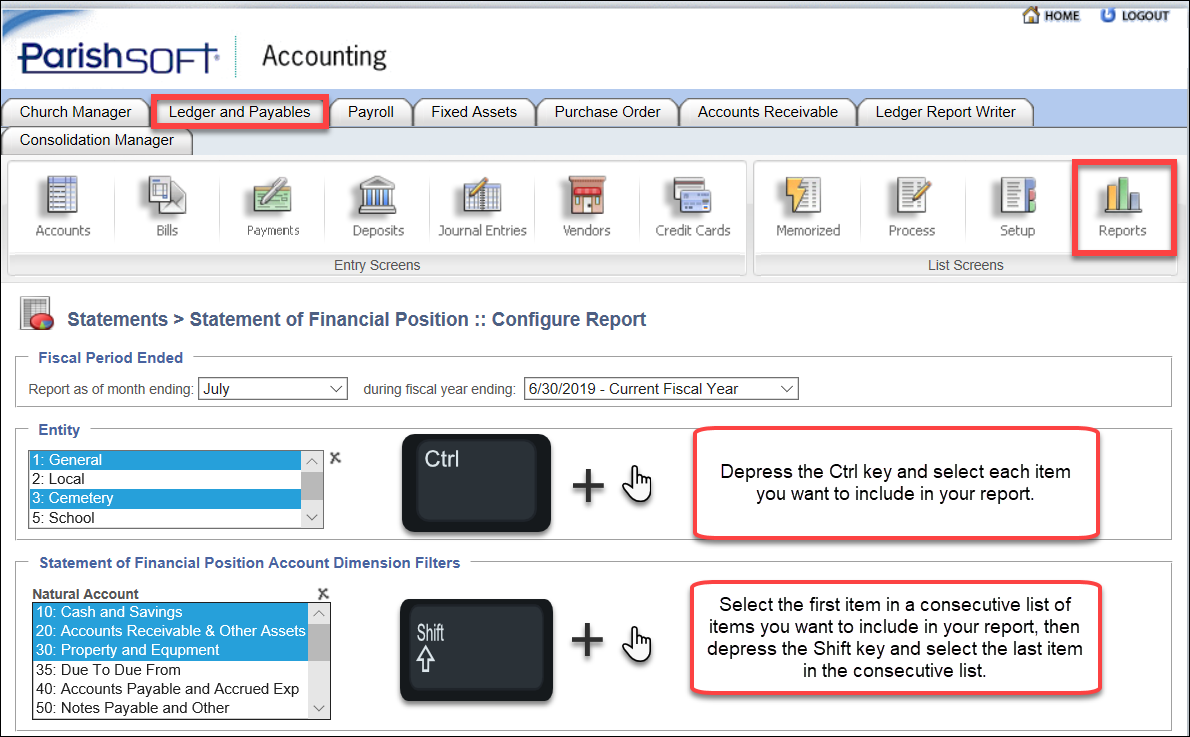 The bottom of the report has an option to include inactive accounts. Depending on your date range, you may need to select this option to get an accurate report.


---
Related Articles
Report configuration tips & tricks
Updated