How to look up a payroll check
A payroll check will not show up using the 'Find Check' feature of the Ledger and Payables Module.
Payroll checks can be viewed in the check register and in the bank reconciliation by check number. However, the employee's name will not be listed in either.
To view/print paycheck information including the employee name, you may use one of the following options:
To view on the screen
If you know the date of the payroll check you can display the check record to your screen through the Payroll Process by selecting the payroll check date link (not shown here) and then the Review link.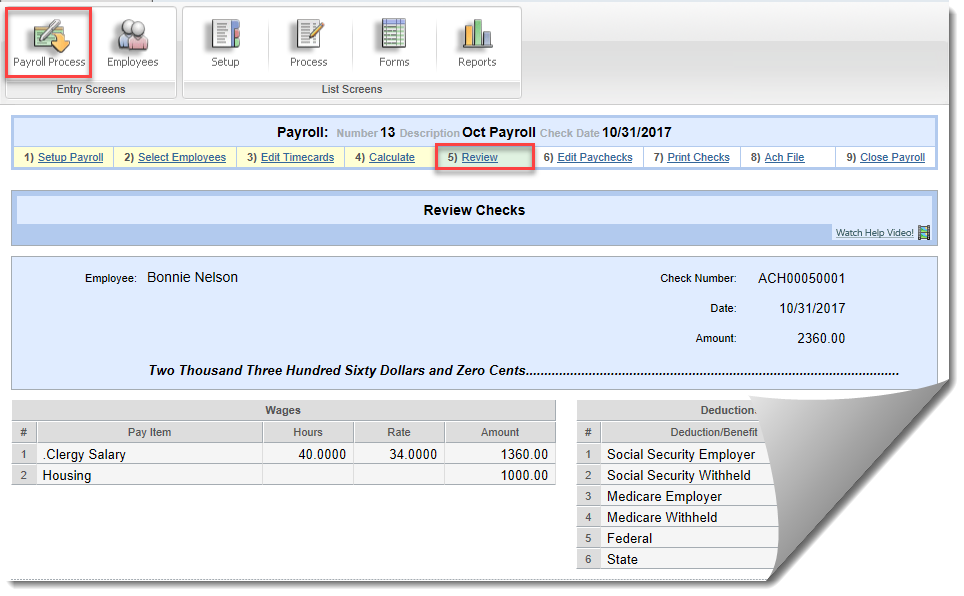 To view on the screen or to send to the printer
Two additional options will supply paycheck information to either view on the screen or to send to the printer: the Paycheck Stub Report and the Paycheck Register.
While the Paycheck Stub will show the detail of each check, the Paycheck Register lists only very basic information: the employee name, the Check Number, the Check Date, and the Check Amount for each check.
To get to either, go to Payroll → Reports → Paycycle → and select one of these two options.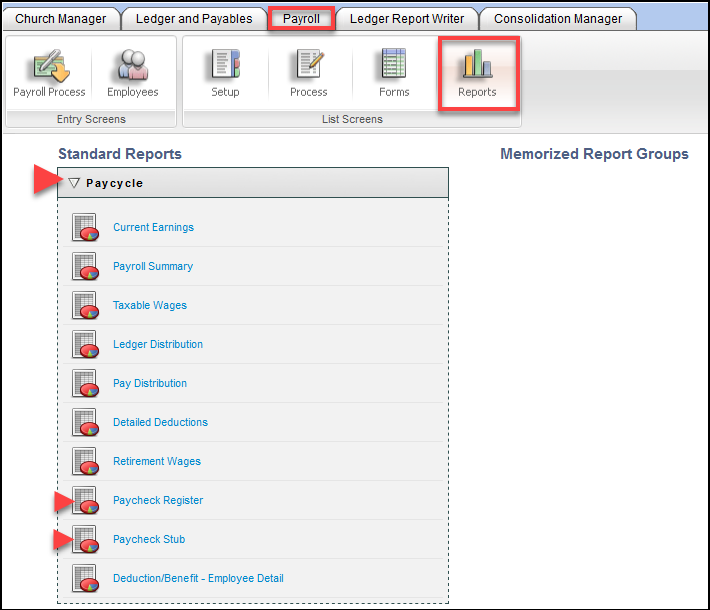 Highlight one or more payroll dates and one or more employees to get a report which contains the payroll check numbers for which you are looking.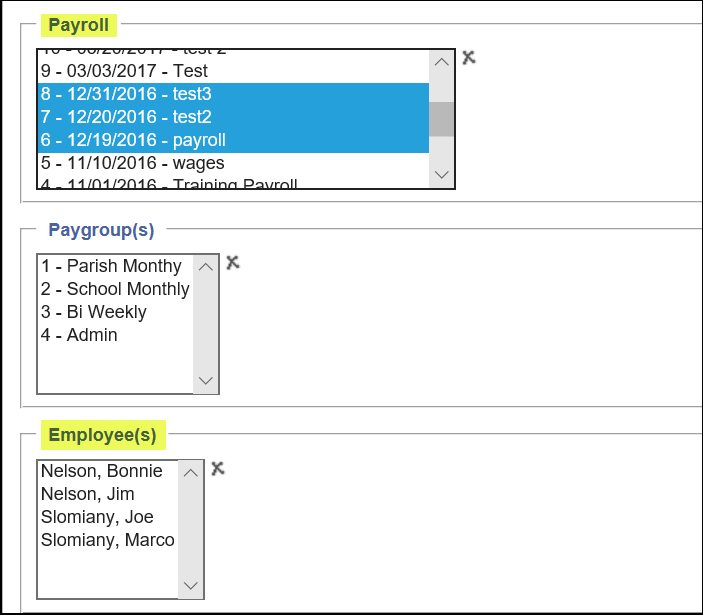 Updated