How to configure MOC access to allow online registration for religious education classes
You can give users of My Own Church access to the online registration feature in the Religious Education module. After you give users access, an Online Registration button displays in My Own Church. Clicking this button gives users the ability to view and register for any class that is open for registration.
To enable Online Registration, first navigate to Religious Education and navigate to Settings: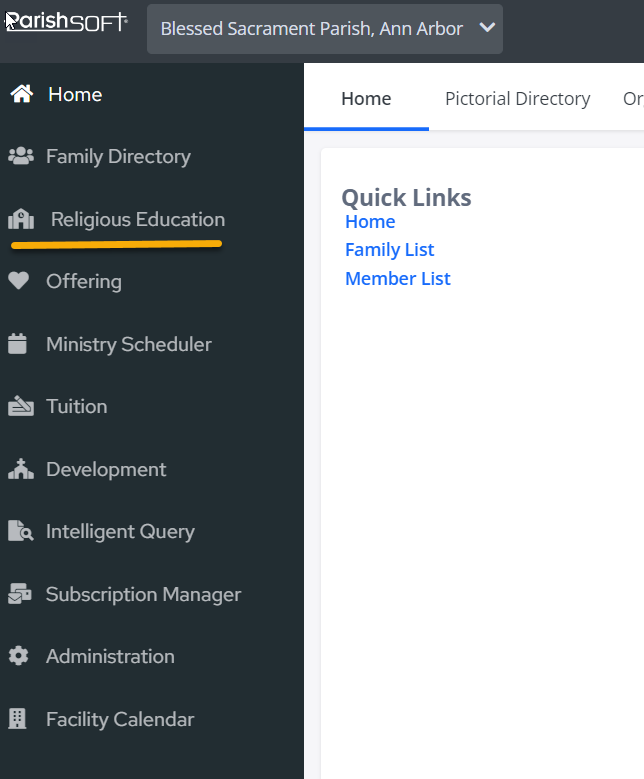 Click General Religious Education Settings in the Settings in the Religious Education Module.
Check the box for "ENABLE ONLINE REGISTRATION" and Save.
Select the My Own Church option. The Online Registration button will now display on the My Education tab in your member's My Own Church portal.

Clicking the button opens the Online Registration page in My Own Church where members can register for Sessions in any term open for registration. See the example below.

Once this has been turned on and classes have been made available online, the church administrator must manage these online class registrations.
---
Related Articles
How to set up online registration
How to change the registration status of a term
How to change the registration status of a class
Updated