Example of a Fund Activity Report

---
Following is an example of a Fund Activity report. This report shows the payment activity and balances for selected funds during the date range specified in the report setup. Your organization's name and address appear in the header of the report. The filter selections are listed below the report header.
The body of the report contains a list of funds matching your filter criteria. For each fund, the report provides the following information:
● Number assigned to the fund
● Description of the fund
● Total invoiced amount
● Total paid
● Balance due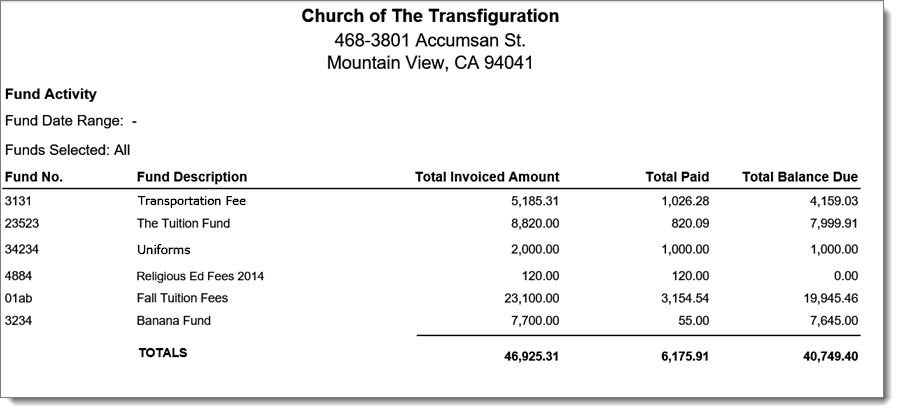 The report opens in the Report Viewer where you can view, save, and print the report.
Related Articles
How to create a fund activity report
How to create an invoices report
How to view a summary of the tuition amount each family has paid