ParishSOFT Accounting web address update (March 2018)
On March 28, 2018 ParishSOFT Accounting will have all new web addresses. If you enter your old address into the web address field on your browser, you will be automatically redirected to the new site. If you use a bookmark or desktop icon, you may need to manually enter the new address the first time. You will also want to bookmark the new site, or edit your desktop icon so it goes to the correct site.
There are three things you must heed to make this transition smooth:
Your new web address is exactly the same as the old except in place of the words connectnowaccounting you will now use the words parishsoftaccounting.

If managed by a diocese: your new site will begin with your diocese name and end with .parishsoftaccounting.com.
If an independent church: you will use manager, church, church2, or church3 before .parishsoftaccounting.com.

If you had saved your password for the prior site and don't remember it, you will have to use the forgot password link. If you do this, you may need to check your spam for the reset password email.
The software uses pop-ups to print checks and some PDF reports. You may need to disable pop-up blockers for this new site. Below, if you click on the link for your browser, you will be taken to a page that teaches you how to update pop-up blockers for that browser.
-
Manage your pop-up blocker
Google Chrome

Edge

Internet Explorer

Firefox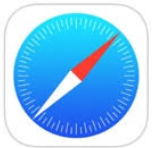 Safari
---
Related Articles
How to bookmark your ParishSOFT Accounting Site
Updated