Exporting Data out of ACS
for Conversion into ParishSOFT Family Suite
Below are general instructions to assist you with exporting your data out of ACS for conversion into ParishSOFT. Your screens may look slightly different depending on your version of ACS. These instructions should help guide you.
If you need instructions specific to your version of ACS please contact ACS Support.
Step 1
From ACS People Click on [Searches]
Step 2
In the window that opens select the following options and Click on [Advanced Export]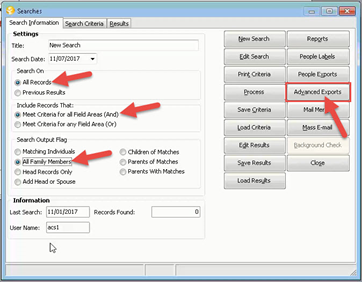 Step 3
In the window that opens Click on the [Create New Export] button.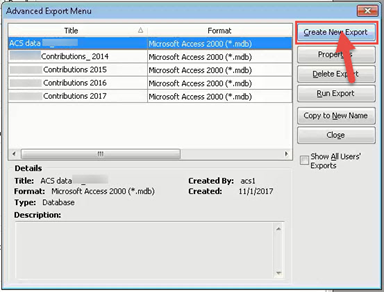 Step 4
Be sure to select the [Include Deactivated Records] option.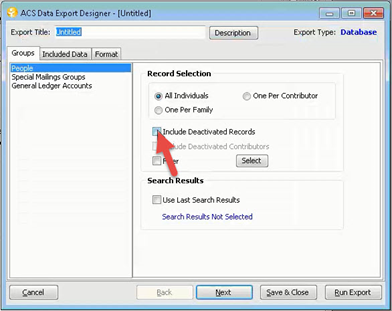 Step 5
Switch to the [Included Data] tab.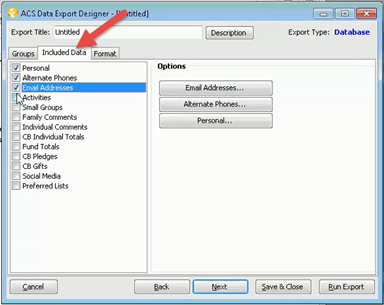 Step 6
Select All the check box options.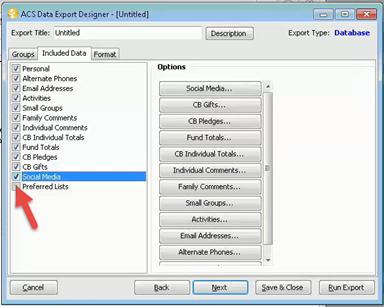 Step 7
Select each of the 4 contribution buttons and make sure they have the same date/year range.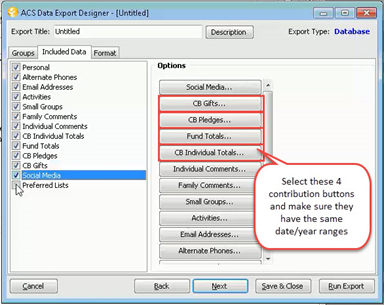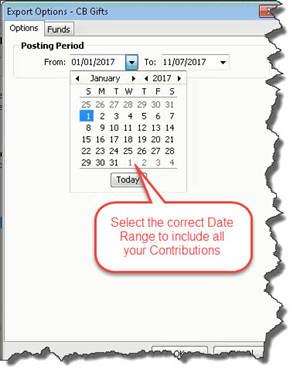 Step 8
Switch to the [Format] tab and select the Microsoft Access [Database Format] option.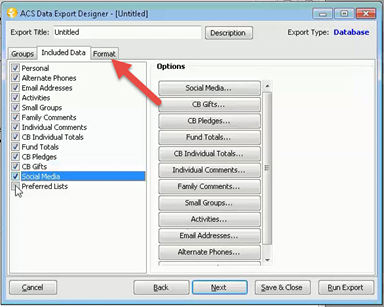 Please note: If you receive an error you may need to uncheck the small group option
Step 9
Click the [Run Export] button.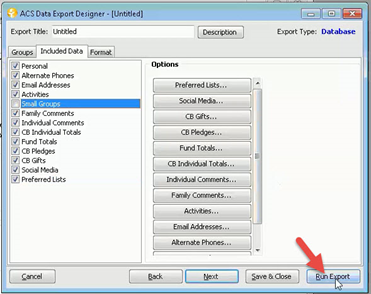 Step 10
At this point the Export will begin to process and could take several minutes.

Step 11
Once the export has finished processing you will be asked to name and select a destination for your file.

Step 12
Finally you will be asked if you want to confirm your export by opening MS Access. You may select No.

Note: Depending on the size of your database the export process could run for a couple of hours.
Once the data has been exported you are now ready to upload the file to the ParishSOFT FTP site you were provided.
3767 Ranchero Drive, Suite 100 | Ann Arbor, MI 48108 | Toll Free 866.930.4774 | Fax 734.205.1011