How to print a 1096

Printing the 1096 is given as an option when you go through the 1099 process.
Go to Reports → Vendors → 1099
Then, depending on the form you need, Misc or NEC:
Choose 1099- Misc
- or -
Choose 1099 - NEC.
For either option, on the Configure Report screen choose 1096 Preprinted.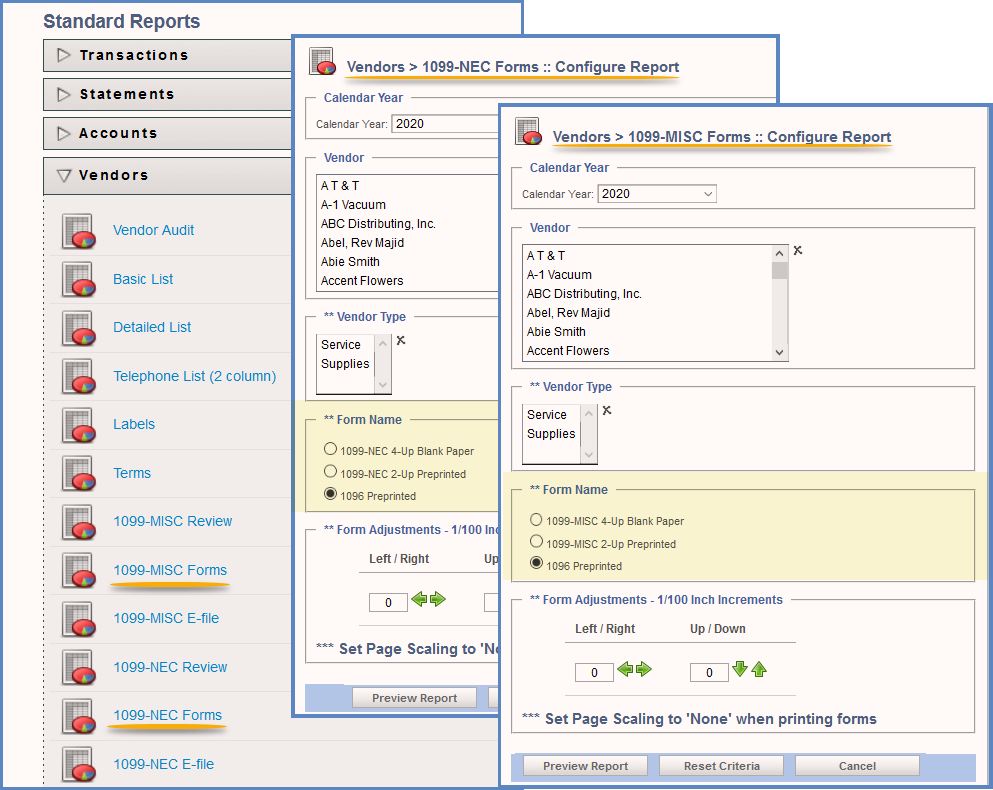 NOTE: 1096 Summary form must be printed on a red pre-printed form.
---
Related Articles
1099/1096: Reporting Requirements
Updated