How to resolve the error: No report data to render …Object reference not set to an instance of an object
If you are getting this error when running W-2/W-3, click here.
This error will generate if any of the following conditions exist:
None of your Vendors are marked as 1099 Vendors
Vendors marked as 1099 Vendors do not have 1099 amounts that are greater than or equal to $600.00; use the Vendor Audit Report to check 1099 Vendor Amounts
The 1099 Payer Info., Employer Name is blank.
The vendors are non-employee compensation vendors and you are running a 1099-MISC.

Non-employee compensation vendors need to be reported on the 1099-NEC form starting in 2020.
.
Mark Vendors as 1099 Vendors
Mark 1099 Vendors in Vendors, 1099/Checks Screen. Marking them after the fact will update all invoices to be included. If the Vendor has a few invoices that are not 1099 invoices, you must go back into those invoices individually and un-mark them.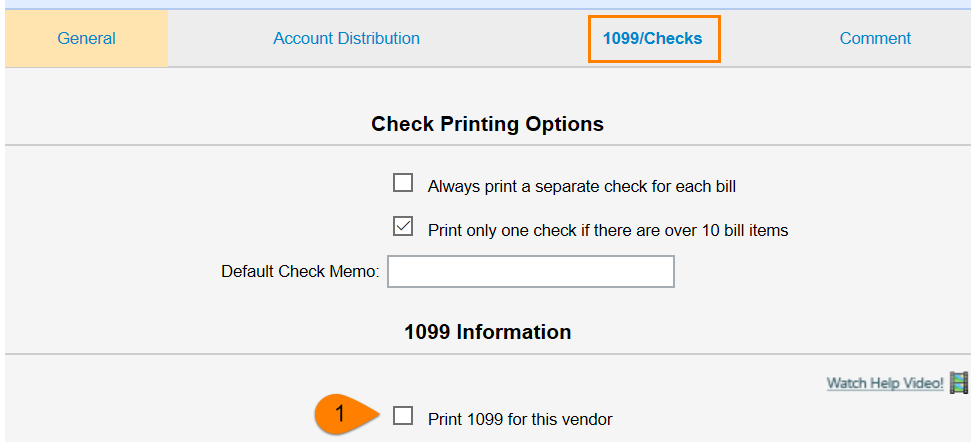 .
Vendor Audit Report
1099 Vendor Amounts must be $600 or more to generate a 1099. You may run the Vendor Audit report (Reports, Vendors, Vendor Audit) for the entire year, marking the 1099 Vendor option at the bottom of the page to see the 1099 Vendors and the amounts they have for that year.


.
1099 Payer Information
1099 Payer Information, Employer name must be filled in. This is done in Setup, 1099 Payer Info. When you add this information, please fill in any other pertinent information to avoid other future errors.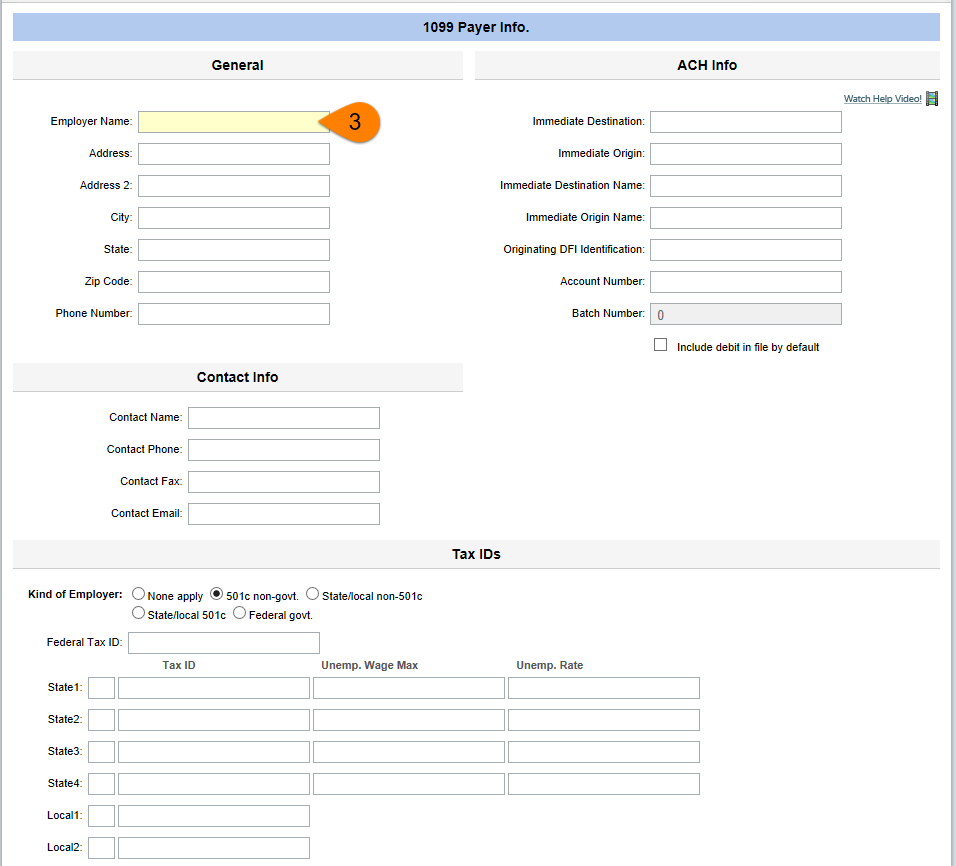 ---
Related Articles
Vendor 1099: No Report Data to Render...Could not find file
Can a vendor have a 1099 name that is different than the vendor name?
How do I get a list of 1099 Vendors and Amounts
Missing or Incorrect 1099 Amounts
Updated