Server Error in '/' Application when generating ACH file or printing ACH receipt

When printing ACH receipts or generating the ACH file, the following error displays to the screen: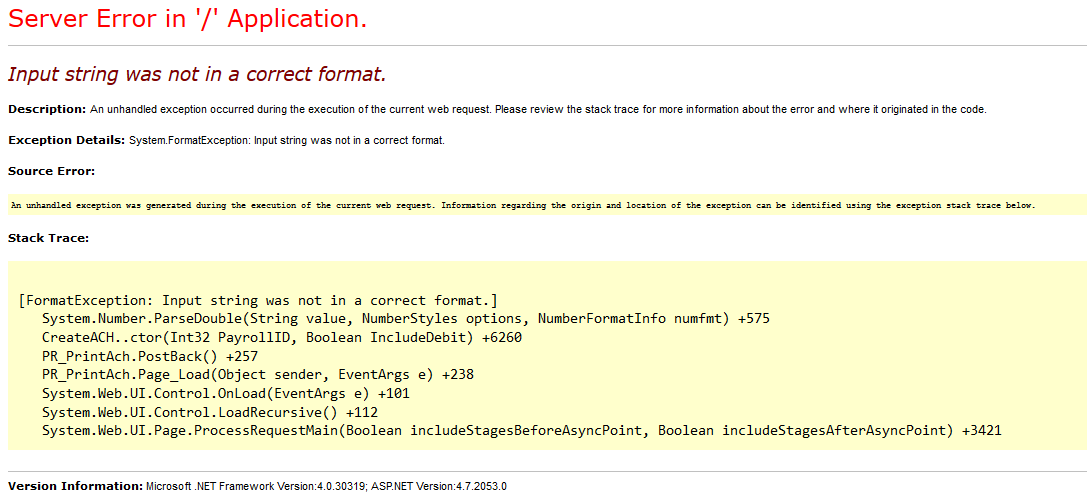 This error is caused by having a blank field where data is required.
One such place may be the Employee → Direct Deposit screen. This specific error can be fixed by filling in the second line in the employees Direct Deposit screen with the correct information. In this case it would be a zero.

---
Related Articles
How to create a new ACH file after finding a mistake in the original
Updated