How to find scheduling conflicts for individual ministers
While you can't auto-schedule a minister for an event at the same time as any other event they've been scheduled for, you can manually click past the alert and add them anyway.

This can create some scheduling conflicts if you're not careful.
To find any possible scheduling conflicts for an individual minister, you can run one of the Schedule reports in the Reports section of the Ministry Scheduler Module.
To find possible Scheduling Conflicts for an individual minister use the "Individual Minister Schedule" report.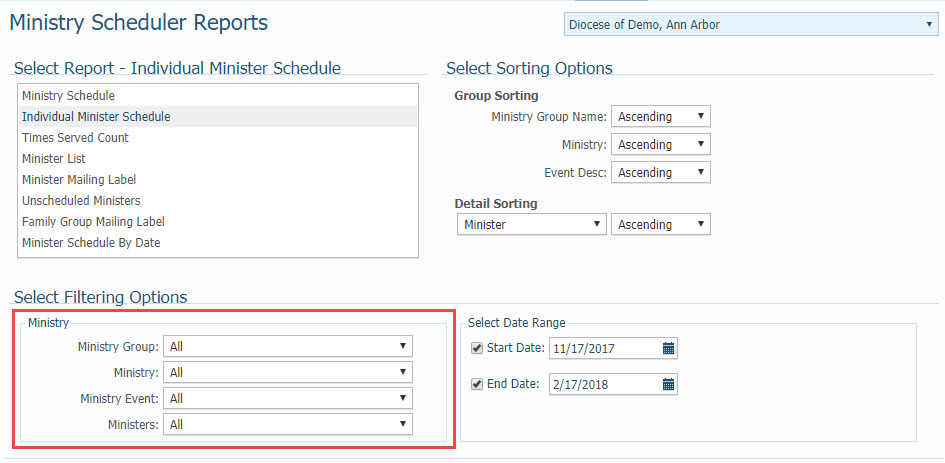 You can run it with the filter option of "All" for the Ministry Group and Ministry in the Filtering Options for the report, and it will bring up all the Ministries that an individual Minister has been scheduled for.