How to order check stock, envelopes or tax forms
While ParishSOFT does not offer Check Stock, Envelopes nor Tax Forms, we do have a relationship with a 3rd Party Company, ParishSOFT Forms, from whom you may order these items.
You may access ParishSOFT Forms from your Ledger & Payables Dashboard or bookmark the Order Checks or Tax Forms link. **Note: this link is to their new web address.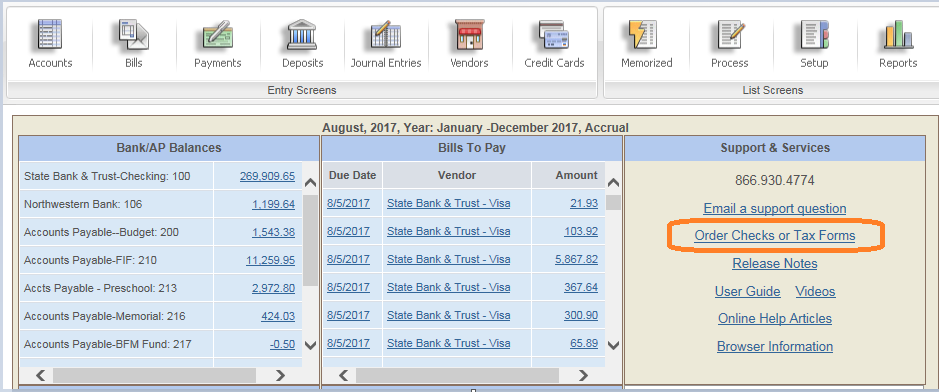 Note: Your Login Credentials to ParishSOFT Forms is not the same as the Login Credentials for ParishSOFT Accounting. You must create a separate account with ParishSOFT Forms.
Updated