How to use the Messages window

The ParishSOFT Accounting Dashboard
The Dashboard has a feature for messages located in the lower right corner of the screen. The graph that once took this space is not gone, it has just been moved. Read on to find out more.
Learn how the message window is used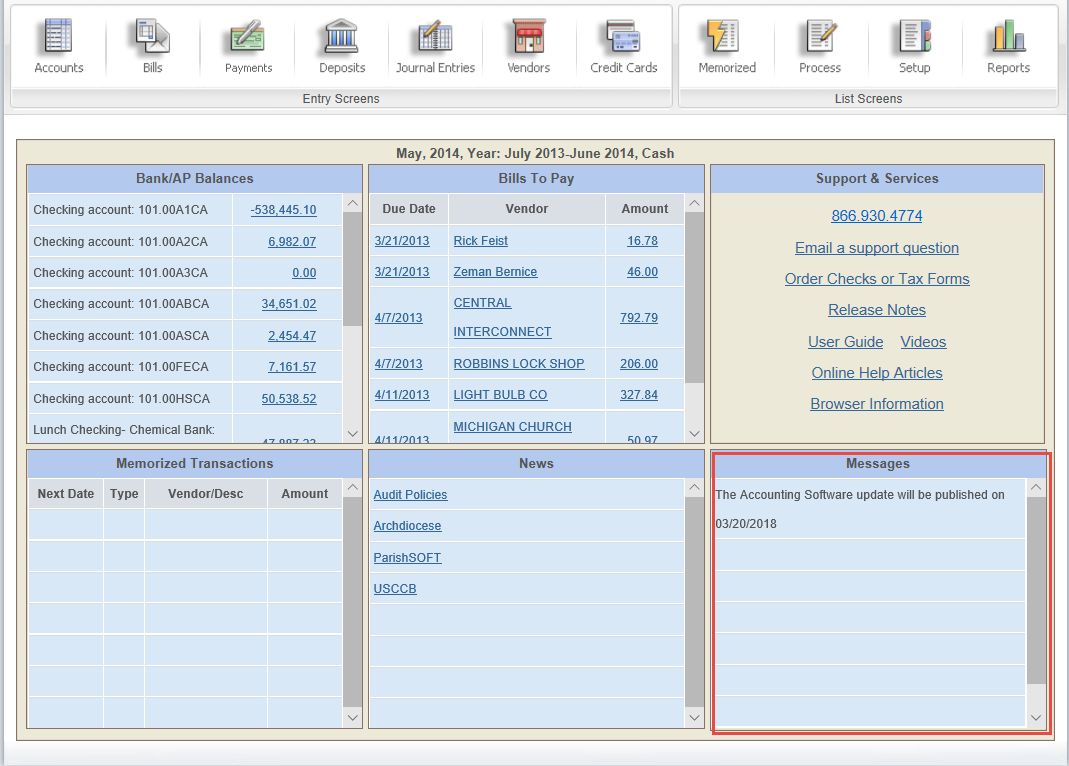 I used to see the Monthly Budget/History Bar Graph on my Dashboard. How can I access the Graph now?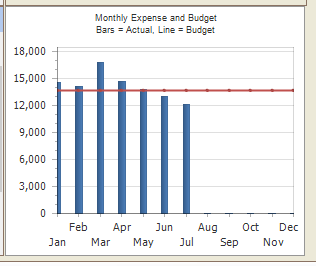 To access the Monthly Expense and Budget Graph that was once on the dashboard, go into Reports, Analytics Reports, and select Monthly Budget/History (Graph). Scroll down to see the process.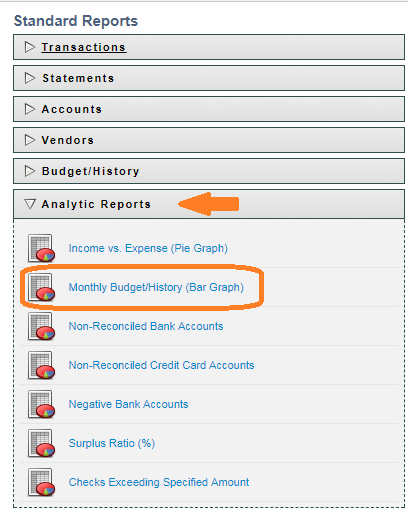 Once you select the Monthly Budget/History (Bar Graph) you will see you have options. You may limit your report by Entity, Cost Center, Category, and Account. You may choose which reported amount uses the Blue Graph Bar or the Black Graph Bar: Current Year Actual or Current Year Budget. You may also choose to report on Income alone, Expense alone, or Income - Expense. Finally, you may select to include Inactive History Accounts.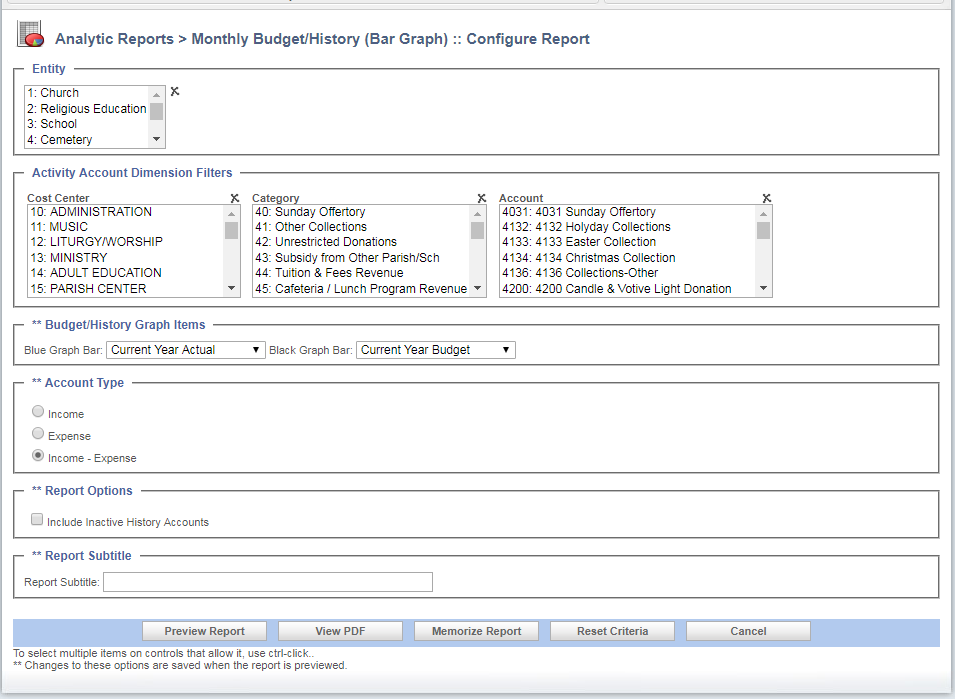 How will the Message Window be used?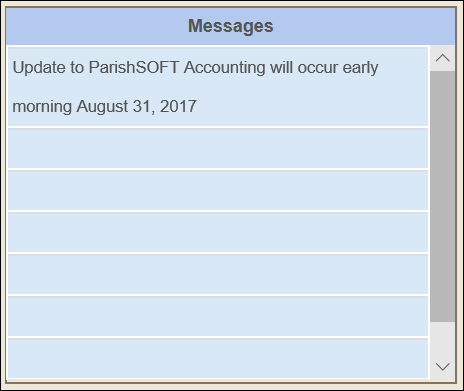 The Message Window will be used for:
Updated