How to subtotal and total rows
Note: this article assumes you have watched the training videos and know how to add rows and columns.
Columns
You may choose a range of accounts to subtotal: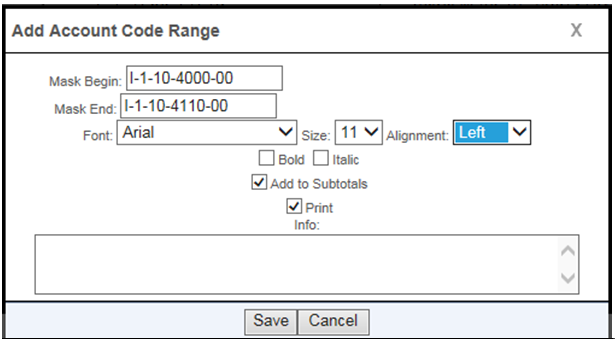 The initial Subtotal Number should be 0 as shown above.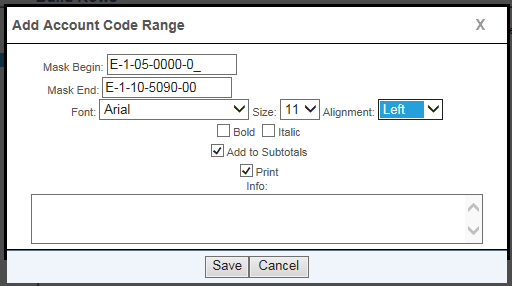 Since later, we will Total the Income and Expense Subtotals, this Subtotal Number is also 0.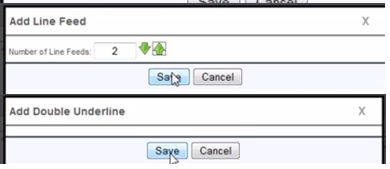 For this Total, we increment the Subtotal Number. This Subtotal takes all the above subtotals that are below the 1 (all the 0s) and sums them for the total.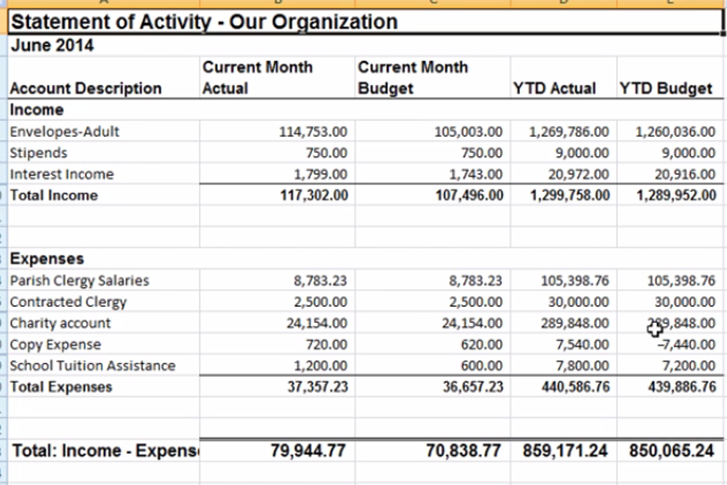 ---
Related Articles
Ledger Report Writer Help Articles
Updated