How to assign a Net Asset account to an entity
Following this process is only necessary when the Net Asset Account to the right of the entity is blank or if you need to update the current Net Asset Account to a new one.
Go to Process → End of Period Processing → End of Year Change.
Click on the Entity and select the Net Asset account and Submit.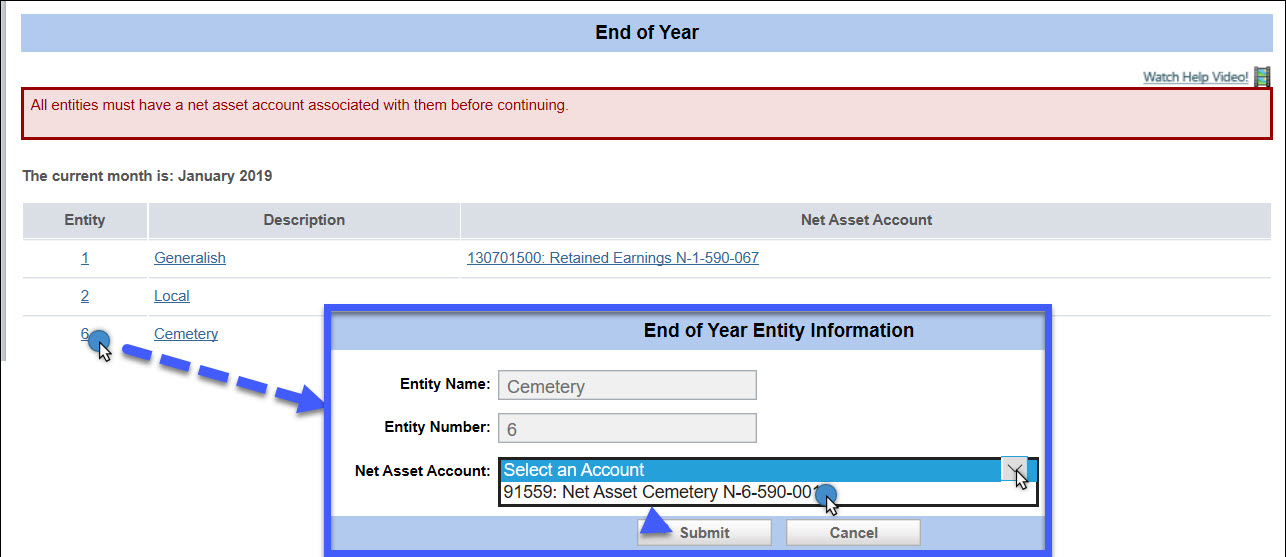 ---
Related Articles
Entity not showing at Year End Processing
Updated