How to import payroll transactions using the import process
When your payroll is generated through a third-party system, you can use the following steps to walk through how to import the transactions from a spreadsheet. See #5 for the spreadsheet format. See this article to learn how to add them through a journal entry instead.
Note: Each line of the CSV file will be a line in the payroll journal entry.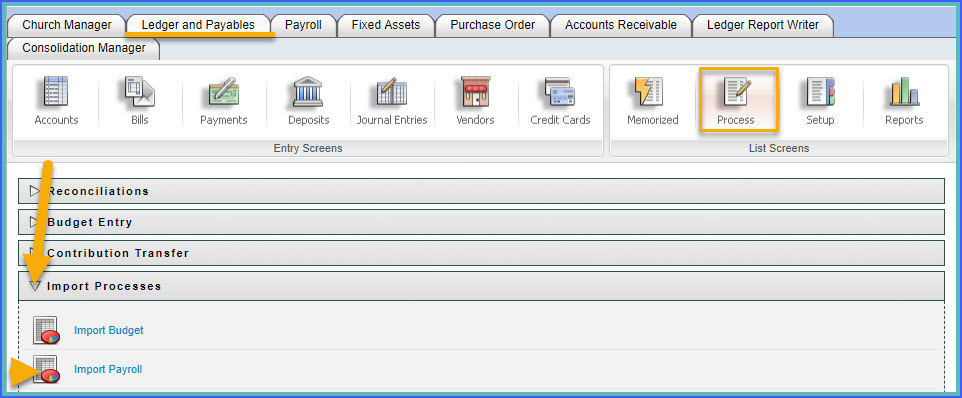 Go to Process.

Click on Import Processes.


Select Import Payroll.

Once you get to this section, you will need to download the import template for Payroll if you haven't already.


This link will take you to a website where the template is hosted. Click on the Payroll Import Example template.


This will take you to the page with the template, where you can then click on the file to download it.

The template will download as a CSV file, which you can open in Excel. The format will read, left to right as ShortcutNumber, Date, Amount, Comment (optional). Use negative numbers for credit amounts. Note: do not use a header row.


Enter your information into the spreadsheet matching the order of the template columns.


Once finished, save your file and go back to Process → Import Processes → Import Payroll and Choose File to select the import file you've just made using the template.

Once you've selected the right file, click Import.
Updated