How to pay the bill for payroll deductions or benefits
When a paycheck is issued, the employee receives a check for the amount of their net pay. The net pay is made up of the total amount the employee has earned for that pay period minus any deductions such as taxes or medical insurance.
Deductions are recorded as short-term liabilities to be paid periodically to the appropriate vendor.
So, while the net pay goes out of your bank account and into the employee's pocket, the deductions are tracked for later payment. Some vendors require payment every month while others require a quarterly or an annual payment. You may use the following reports to determine how much to pay each vendor.
How much to pay monthly for the prior month's federal payroll taxes
Reports → Federal → Federal Tax Remittance: Select all of the payroll processes which must be included in your next tax payment. In this example, only January payroll processes were selected. You would run this report to determine how much to pay in February. To see which accounts to use in the distribution when you write the bill for each vendor, click here.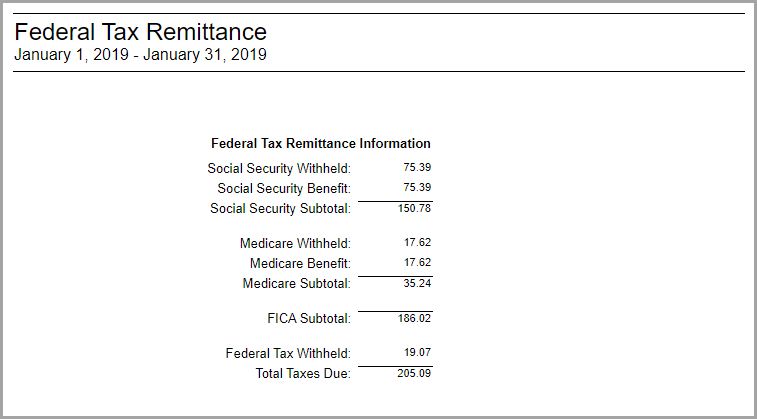 You will see State Tax reports very close to this option also.
How much you owe for other benefits
If you have been deducting funds from your employees checks to pay for Life Insurance, the Detailed Deductions report will give you the amount you owe the Life Insurance vendor.
Once you learn the account into which the deductions have been credited, you may run an Account Audit to see how much is owed. Go to:
Ledger & Payables → Reports → Accounts → Account Audit You will see the amounts that were put into that account at each pay and the amounts that were paid out. In this report, we can see the Vendor was paid once per month (or every two payrolls). To learn the account to which the funds have been credited, go to the Account Distribution Links report shown below this image.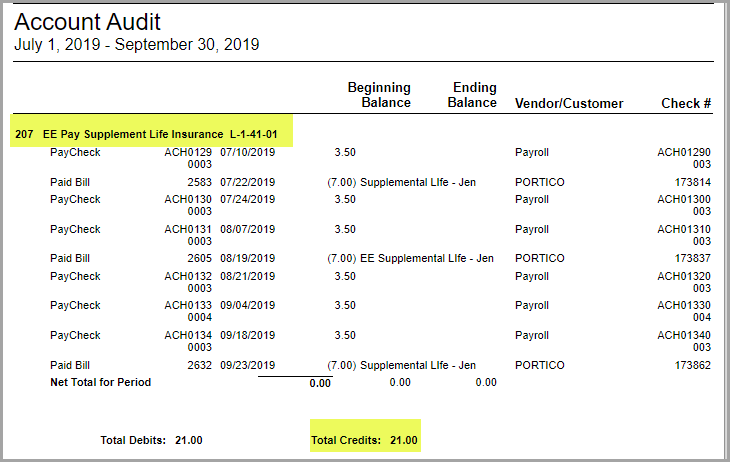 A second option for finding amounts you owe for particular deductions is the Deduction/Benefit - Employee Detail Report. You will find this report in Reports → Paycycle → Deduction/Benefit - Employee Detail Report. When you run this report, you must scroll to the far right to see all of the various deductions.
Reports → Finance → Account Distribution Links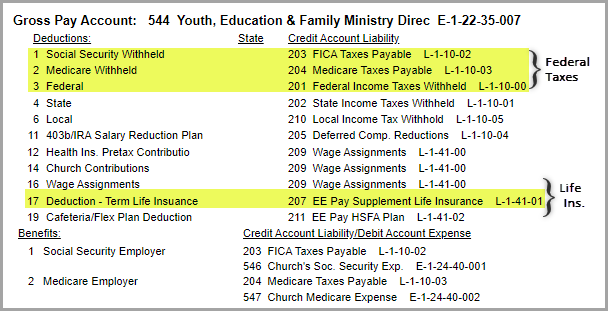 Updated