How to get a report of how many parishioners have died

Navigate to Family Directory → Reports → Statistics → Kenedy Statistics.
Put in the dates for the desired time frameB.
Click the refresh buttonA in the top right corner.
It will give you the number of deaths C for that year.
​​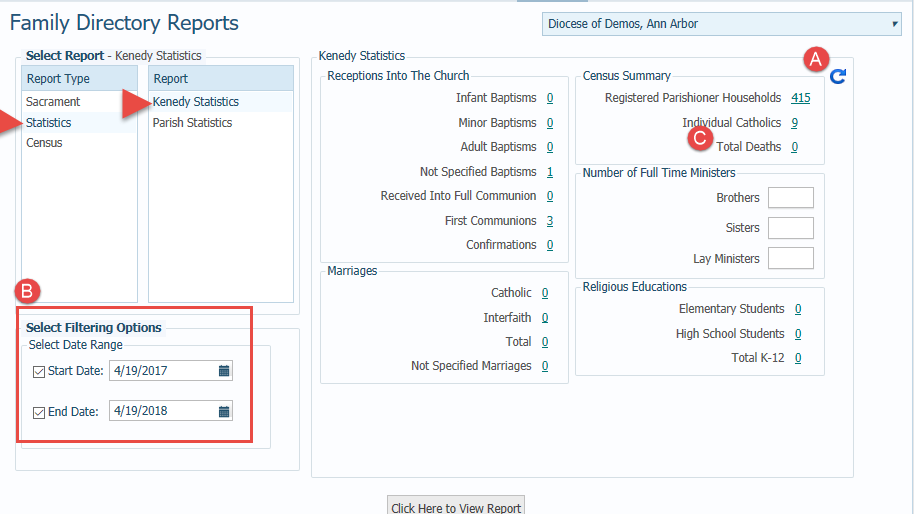 Related Articles
How to create a Kenedy Statistics Report