How to find a list of checks for a single employee

There is a tab in the Employee screen called Paychecks where you can see a list of checks filtered by year. In this screen you can see when a check was voided or cleared on a bank reconciliation.
Go to Payroll → Employees and select the employee you want to view by clicking GO.

Click on the Paychecks tab.

Choose which year to display by using the pull-down arrow and click on Display Year.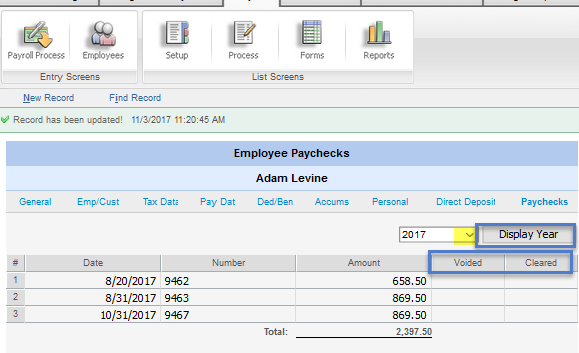 ---
Related Articles
How to eliminate former employees from printing on reports
Updated