How to set up the software for printing forms, checks, and PDF reports
Forms, Checks, and PDF Reports print a little differently than Print Preview in ParishSOFT Accounting. They open up in a new window and use Adobe Reader which controls the actual printing. So if you are setting up your software to print checks or if your attempt to print checks, forms (such as 941, W2s, or 1099s) or to view a PDF was unsuccessful, it could be one of three things:
Pop-up Blocker:

A pop-up blocker is preventing the window from showing

Adobe Reader Settings:

version/settings in Adobe Reader may be incorrect or you may need to install Adobe which is required to print all of these
-
How to set up pop-up blocker exceptions
Select the browser you use for your ParishSOFT Accounting Application below to learn how to add your site as an exception to your browser's pop-up blocker.

Google Chrome

Microsoft Edge

Mozilla Firefox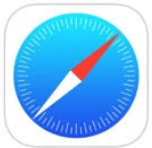 Safari
-
How to install and set up your browser for Adobe Acrobat Reader DC
First of all, if you do not have Adobe Reader installed, you'll want to be sure to download and install Adobe Reader X (where X=current version), which can be downloaded for free from Adobe's Web Site.
If you do have Adobe installed and checks have stopped printing or you have never been able to print them, you may need to update your version by using the same link.
Once you have installed Adobe Acrobat Reader DC, you must ensure your PDF files will always open using Adobe Acrobat Reader. To learn how to do this, click here.
Click on the following link to learn how to set up your browser to use Adobe Reader.
.
Related Articles
For Checks: In addition to setting up your browser and adding Adobe Acrobat Reader, you must also ensure you have an Account in your Chart which is set up as a Bank Account and you must also set up the check format to print properly for your particular checks and printer.
Updated