How to export a class list
To jump directly to the written instructions, click here.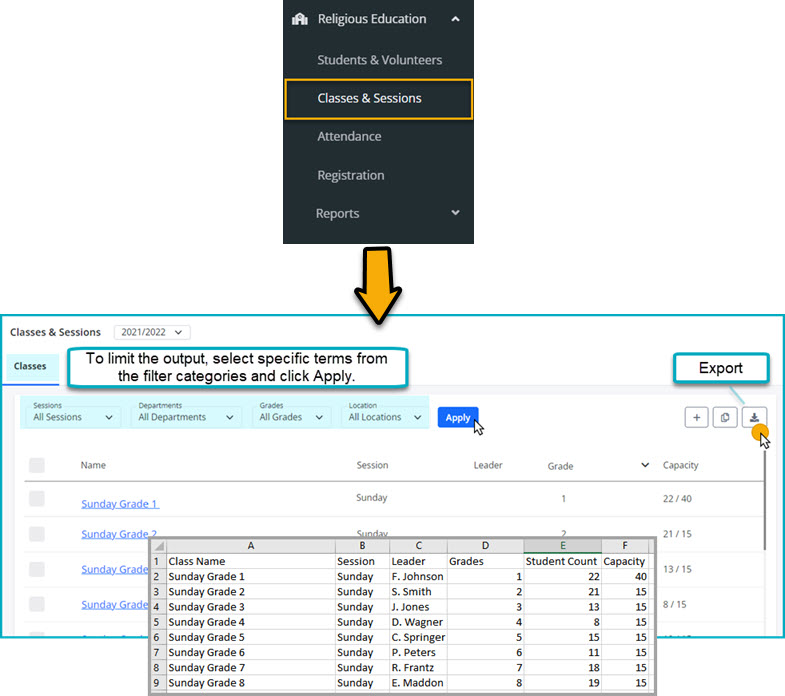 How to export a class list
Click Classes & Sessions on the Navigation Bar.
The software defaults to the Classes page upon first access. Click the Classes tab if necessary.
Select items from each filter category to limit the output to only those terms, sessions, departments, grades, and locations of interest.
Click Apply.
Click the Export button at the top/right of the page. The file may be found in your downloads folder.