How to identify uncleared checks to determine if they need to be voided or have some other action taken
If this information is for research purposes only, use the Bank Reconciliation Report under Reports → Transactions.
There is a section for Uncleared Checks.
If desired, export the report to Excel and delete the transactions you don't need on the report
You can also combine multiple bank accounts into one Excel spreadsheet this way if you desire.
If you need to share the information, we suggest you export it to Excel and delete non-pertinent information. Otherwise, it will contain deposits and journals as well as the cleared checks.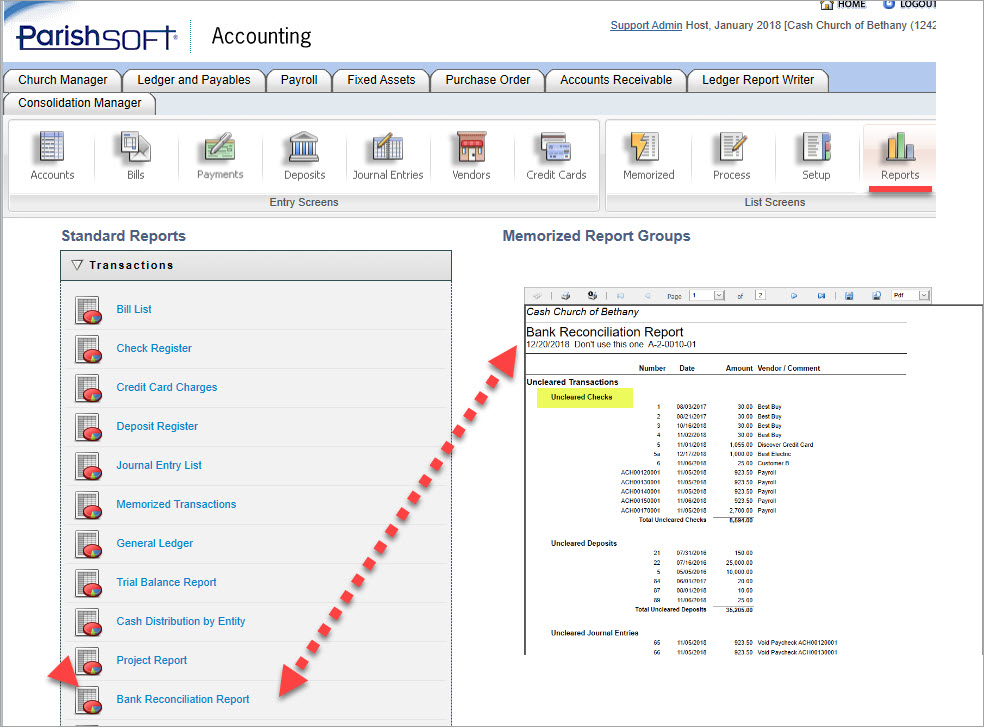 Updated