How to find journal entries made through the Bank Reconciliation Process

In Reports → Journal Entry List you can run a list, but there is not a way to filter for bank reconciliation adjustments only.

The journal entry will be dated the date of the bank reconciliation and the comment will be Bank Statement Interest Income


Alternatively, you could go to Accounts1 → Find the bank account2 and see which accounts have been designated3 as the interest and service charge accounts.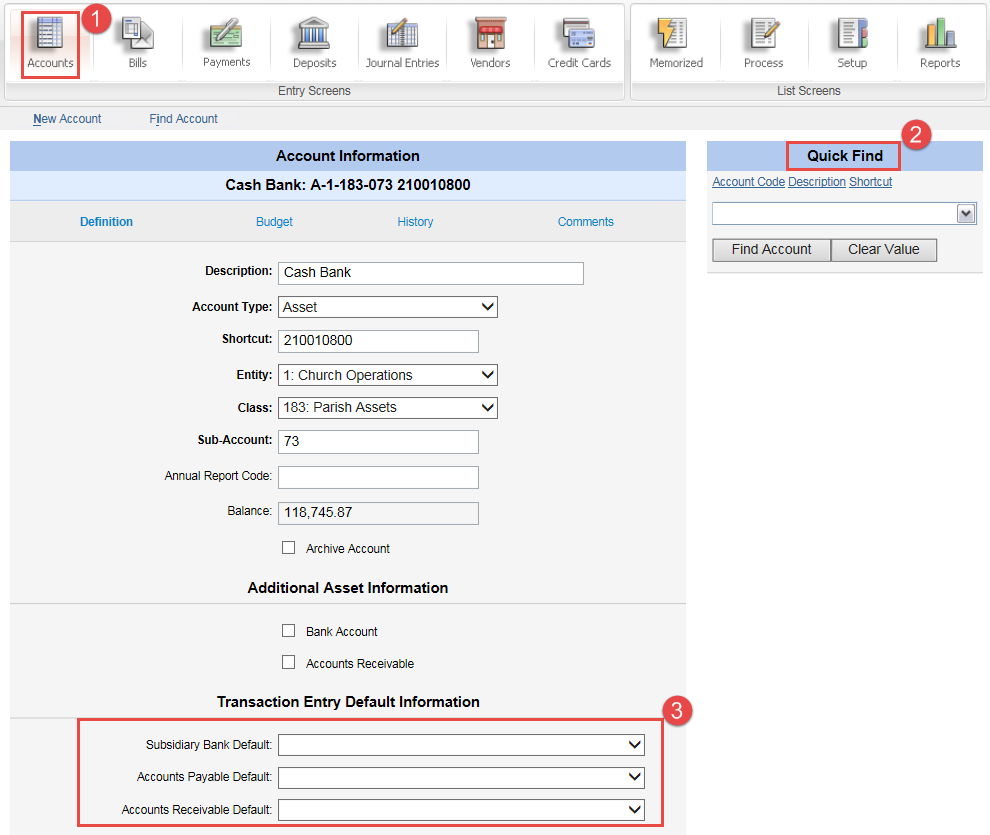 Once you know which accounts you need, you can go to Reports1 → Accounts2 → Account Balance Report3 to review the Bank Reconciliation adjustments.

---
Related Articles
How to look up a Journal Entry Transaction
Bank Reconciliation Basic Steps and Instructions
Updated