How to set up staff to process Religious Ed registrations
If you have registrations to process, your staff must first be set up with the privileges in order to process them. The administrator must go into the Administration tab → Manage Staff.
Under Religious Education, mark Edd/Edit. Under ParishSOFT, mark Suspense Reviewer. Then, they may process registrations.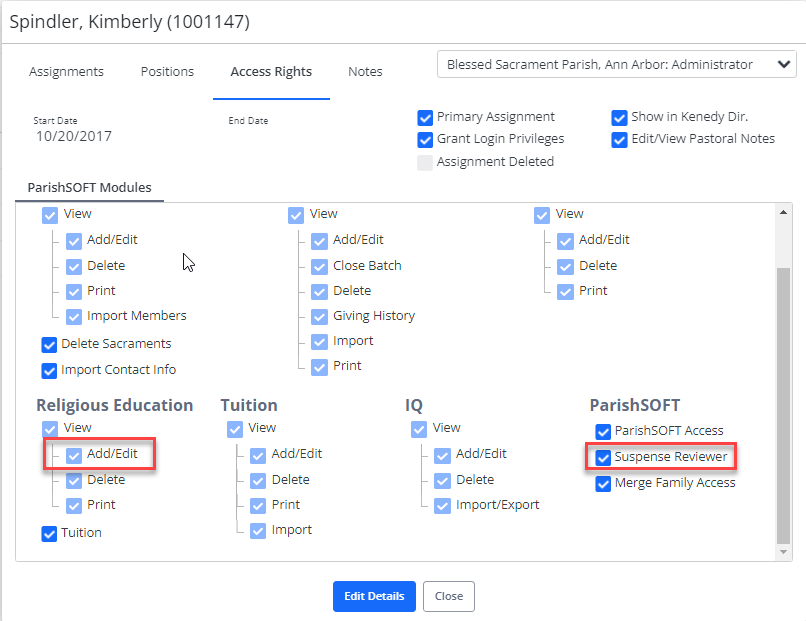 Updated