How to set up the employer and employee records for direct deposit

How to set up the employer record
How to set up the employee record
Set up the Employer Record
To set up your software for ACH processing for payroll or for vendor payments, go to Setup → Account ACH Settings. See How to set up the organization's ACH bank account.


Once you have done that, continue to set up your Employer record in Payroll.

The following information should be filled in for the Employer also, through Payroll → Setup → Employer Info.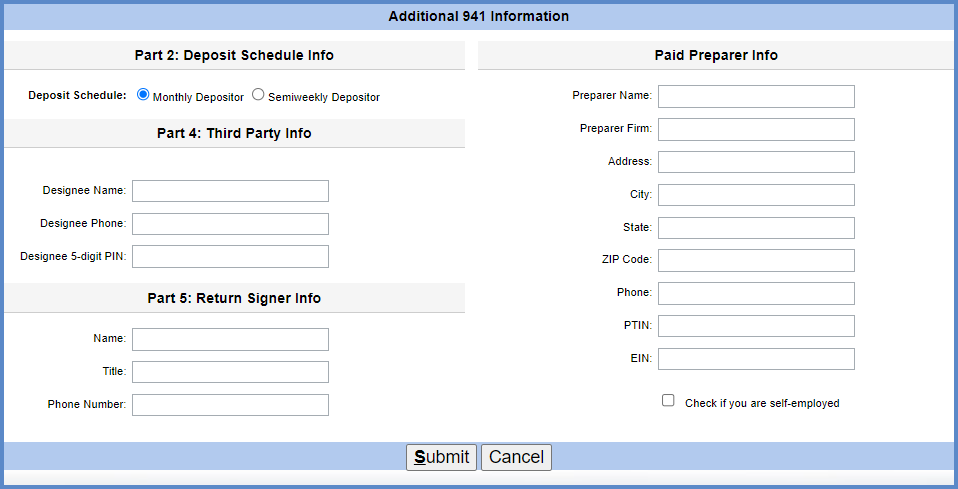 Set up the Employee Record
In Payroll, go into the Employees page. Select each employee one at a time to set them up for direct deposit payroll.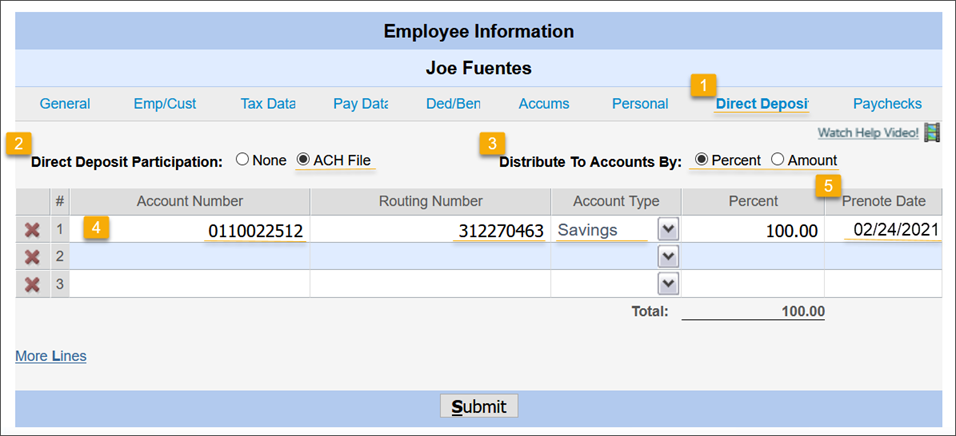 Select Direct Deposit
Mark ACH File
Distribute to Accounts By: Percentage/Amount (You may add as many accounts as the employee wants in this grid. The pay amount may be distributed by amount or percentage. If the employee is paid $500 and the distribute by type is amount with an amount of $400, the remainder will automatically distribute to the second account.
Employee Bank Account Number, Employee Routing Number, Account Type, Pay Amount to be deposited into this account by percent or amount.
Prenote date. To see how this is populated, see the article, How to file a pre-note for a direct deposit employee.
---
Related Articles
How to send an employee's net pay to more than one bank account
Updated