How to delete a check


Go into Payments→ Find Check and pull up the check.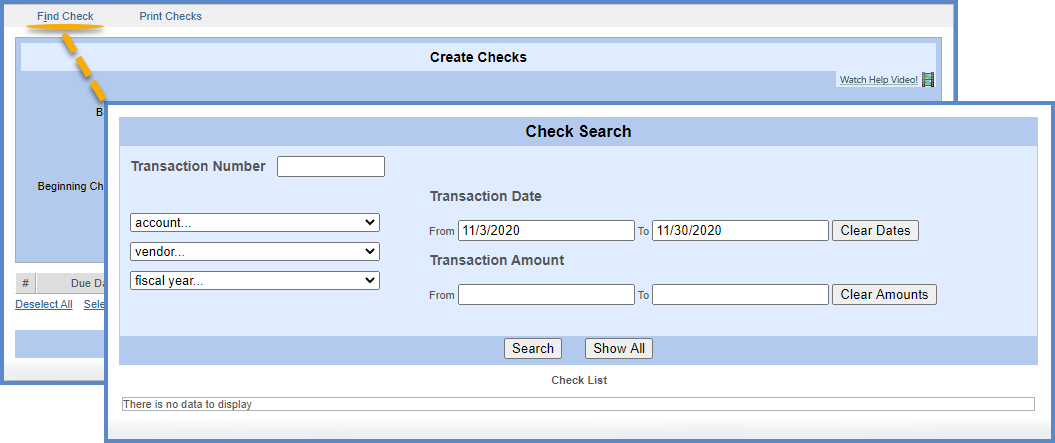 Click the delete button at the bottom of the screen.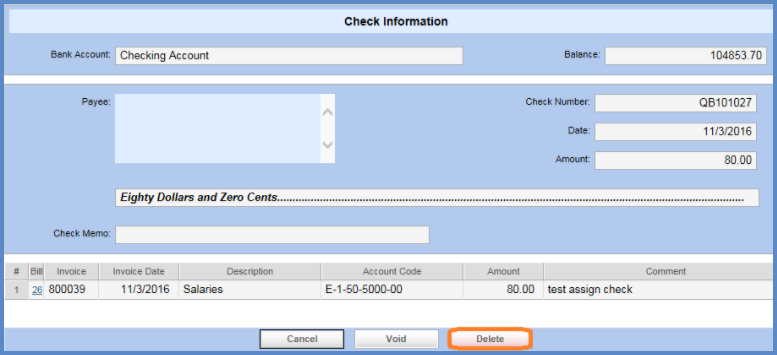 No Delete button? This option is only available:
if the check date is in the current or future accounting month
if the check has not yet been marked cleared on a Bank Reconciliation
if your login credentials provide the delete button; if yours don't click here

.

if the diocese has enabled the option to delete a check
if the check has not yet been marked on a Credit Card Reconciliation
What happens when you delete a check: When the check is deleted, the activity will be recorded in the Audit. However, the database will behave as if the check had never been created in the first place, freeing the check number to be re-used.
Credentials do not allow delete
If your credentials do not provide the delete option, you must talk to your church or diocese administrator to either grant the permission or possibly to delete the check for you.
Updated