When do Interest Income and Service Charge Journal Entries update the bank balance?
The interest income and service charge journal entries are created during the bank reconciliation process. When the amounts are filled in on the Bank Statement Information Screen a journal entry is being created.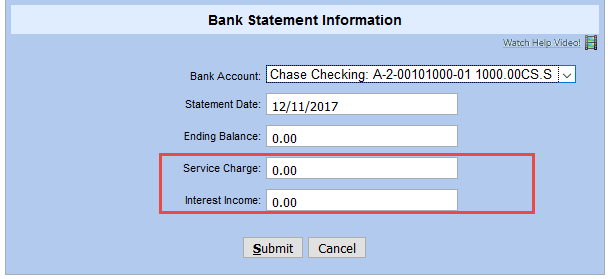 The amounts will show as a service charge and interest income during the bank reconciliation process.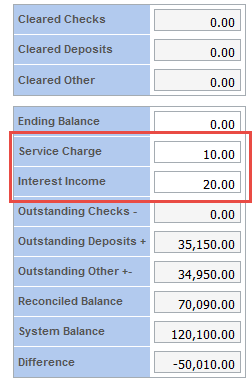 If you look at a closed bank reconciliation the Service Charge and Interest are not shown in the same area. After a bank reconciliation is closed the Interest and Service Charge post a Journal Entry. The bank balance will be updated to reflect the Interest and Service Charges after the bank reconciliation is closed.

Related Articles
How to change the interest and service charge accounts
How to find journal entries made through the Bank Reconciliation Process
Bank Reconciliation Basic Steps and Instructions
Updated