How to add a signature to sacrament certificates
First you may want to learn how to create a Sacrament Certificate: How to create a sacrament certificate
You can personalize this certificate template further by adding the Priest's signature, so he does not have to sign each one by hand. To do so:
Create a signature file (perhaps the one you used for contribution statements and following these sizing rules:

The required dimensions for the file are 264 pixels by 48 pixels.

Save as a PNG or JPEG

Within the certificate template, click on the Pastor's signature line. Then click on the Insert tab → click Inline Picture → Select From your computer → browse for the image and click ok.

Erase the signature line around the image, then resize the image of the signature by dragging the corners if necessary: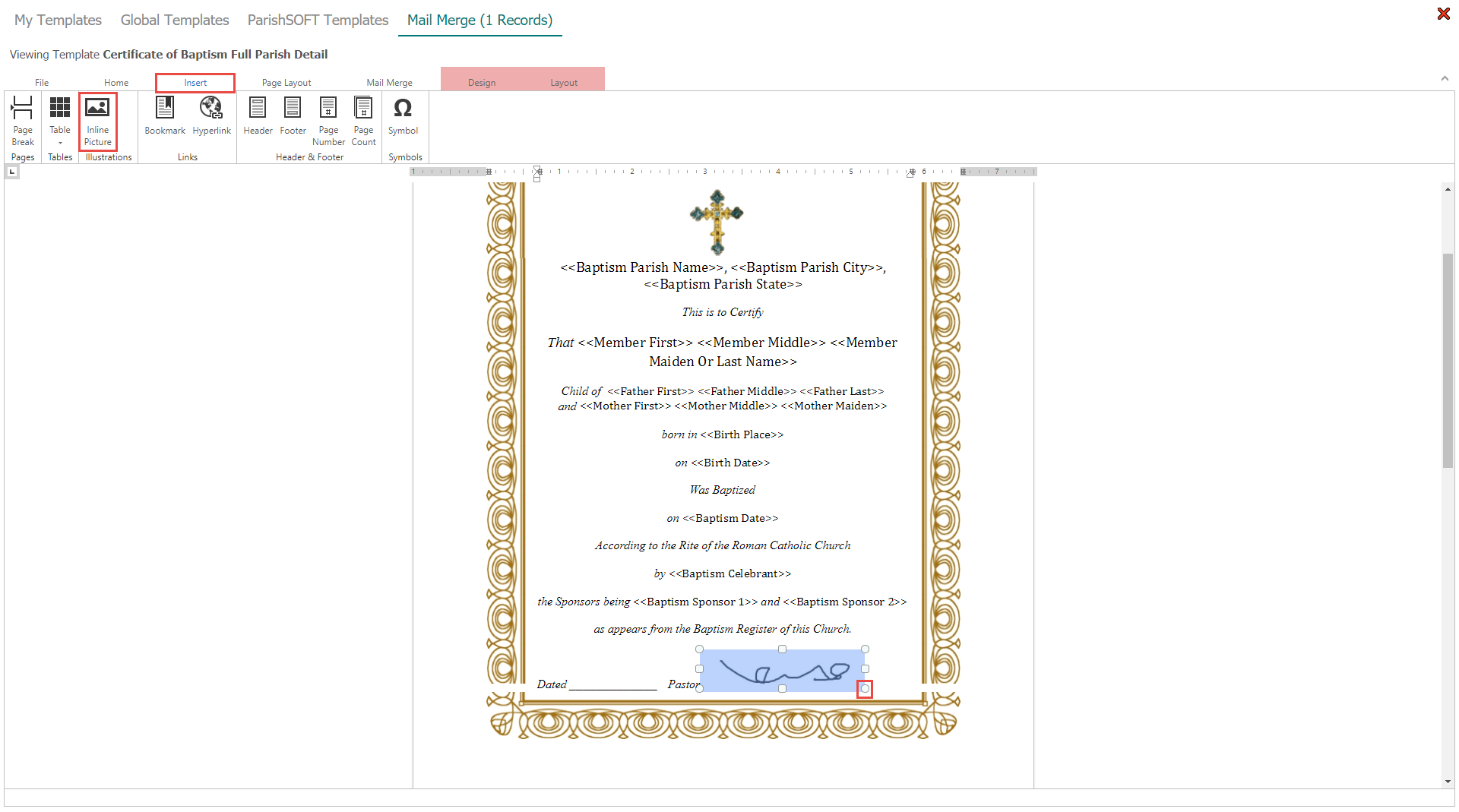 You can then save this template to use for other sacrament certificates for this specific sacrament:
Click the File tab, then Save as, Give your template a name, then click save.
Next time you want to make a certificate for that sacrament, you'll use this template.
You will need to repeat these steps for each sacrament for which you want a signature certificate template.
Related Articles
How to create a sacrament certificate
How to create a sacrament certificate for a whole class
How to add a field to a Mail Merge Document