How to resolve Server Error in '/' Application (Index was out of range)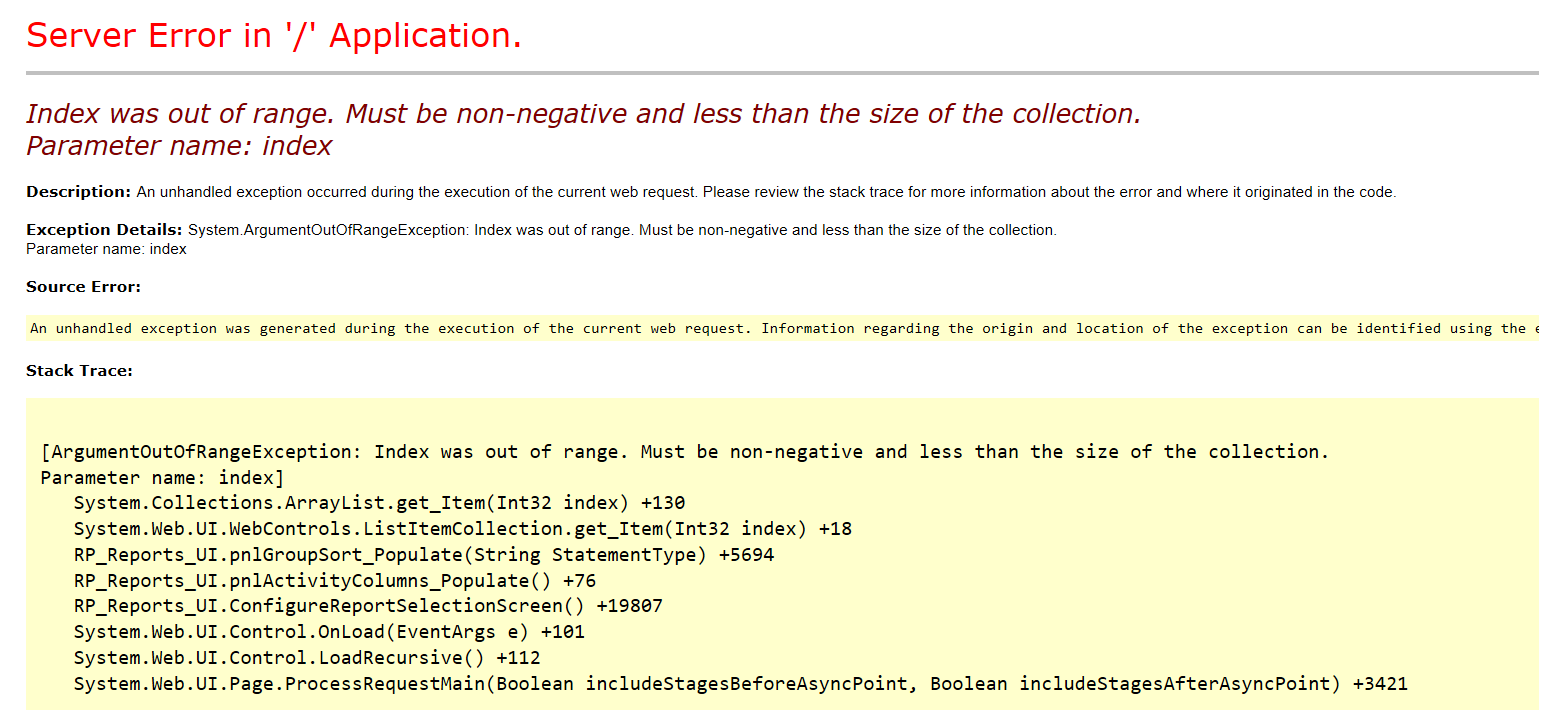 This often means there is something going on with Dimension Codes.

The first thing you could do is run the Dimensions Code List in Reports, Accounts, Account Dimension Codes.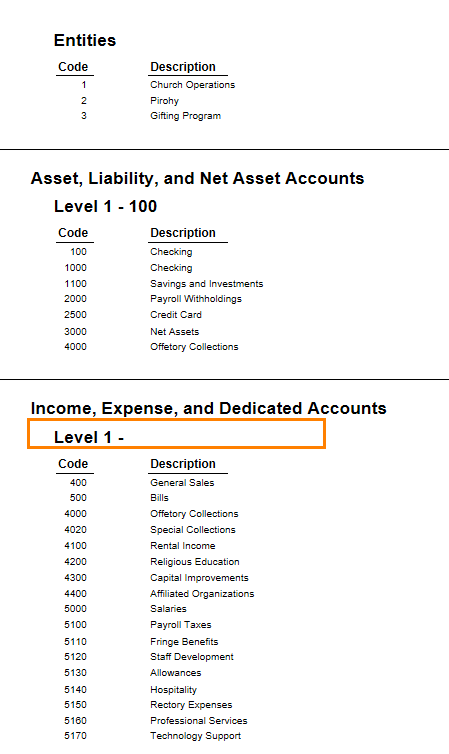 The first thing that is noticeable is a missing description for Level 1.

To fix this, go to Setup, Define Account Code Levels, and fill in the missing Level 1 Description. Try your report again.

If this is not the error, you will likely find a missing description to the right of one of the dimension codes on the report you printed. Go into the correct Level and use the Quick Find to look for the one without the description. Fill in the description.
Related Articles
How to resolve Error, "SQL Value was either too large or too small for an Int32" when printing checks
Updated