How to match the federal tax on the Payroll Summary to Account Balance Report
The Payroll Summary combines the federal tax withheld for all pay items.
The Account Balance Report shows the detail of the tax withheld.

If an employee has multiple taxed pay items the Account Balance Report will show the tax for each pay item individually.

Use the check number on the Account Balance Report to match the individual line items to the summary amounts on the Payroll Summary Report.

The Ledger Distribution Report may also be helpful as it shows individual taxed items in a different way.
The Payroll Summary shows the combined taxes for all pay items.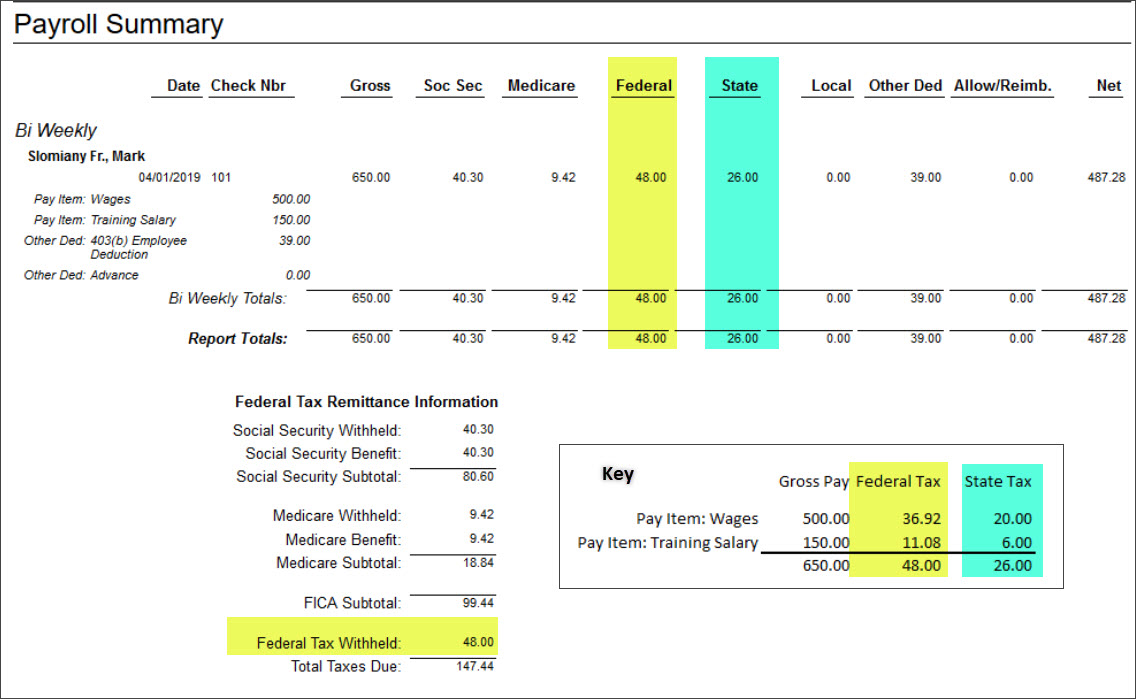 The account balance report shows the taxed amounts individually by pay item.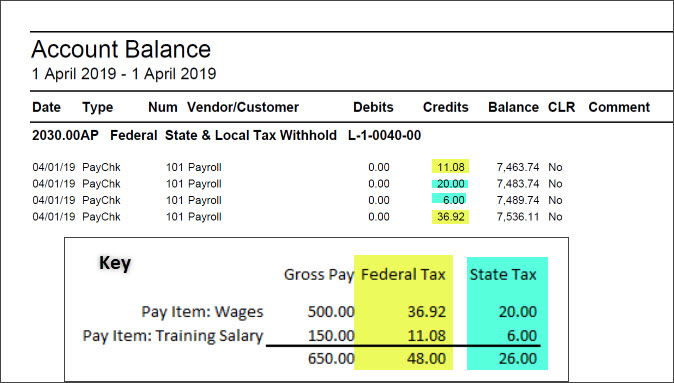 The Ledger Distribution also shows the tax amounts by pay item.


Updated