How to change the bank statement ending balance, service charge, or interest amount while processing a bank reconciliation
You can update the service charge amount on the bank reconciliation screen if you have not yet reconciled it. Simply click into the amount field and delete the amount; then enter the correct amount. You may also update the Ending Balance.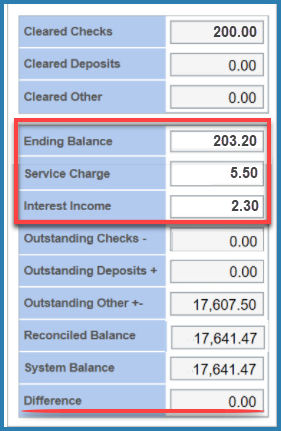 ​
You can update the amounts you entered when you first opened your bank reconciliation.
Note: You can delete a bank reconciliation and start over at the beginning if you have the delete button at the bottom of the reconciliation page.


​
---
Related Articles
Bank Reconciliation Tips and Questions
How to reconcile your bank statement basic steps/instructions
Updated