How to get a report that shows the bills paid within a specific time frame
A Check Register Report will give you the option to choose a custom date range. The report will give you a list of checks written for the specified time frame and the bills they paid.
Go to Reports → Transactions → Check Register.


On the Configure Report page select the radio button for the Custom Date Range Specified and enter the start and end dates. Then, choose the bank account and mark the Detail radio button under Report Format. Update any other options that apply.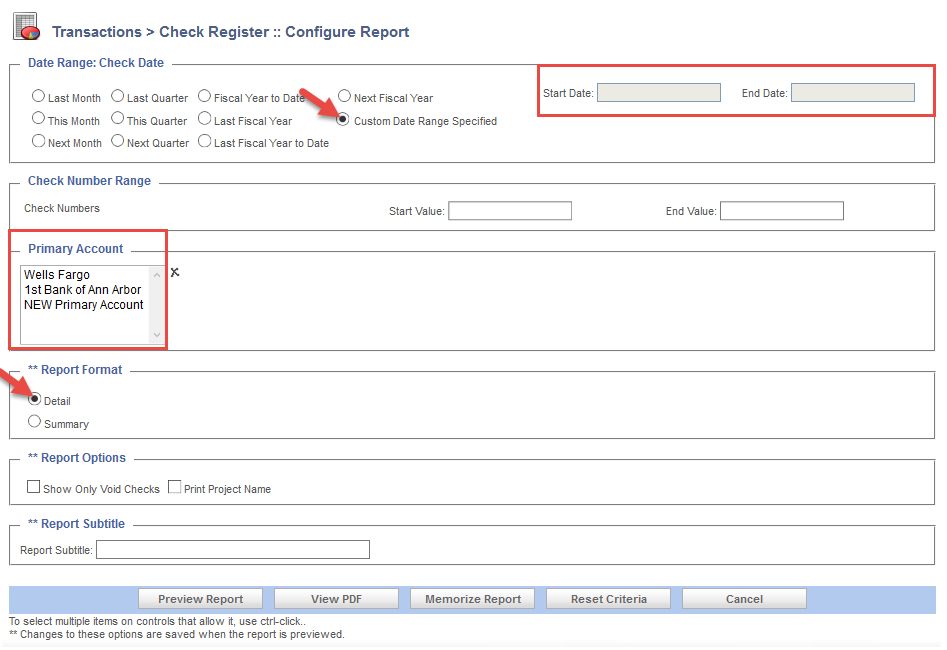 ---
Related Articles
---
3767 Ranchero Drive, Suite 100 | Ann Arbor, MI 48108 | Toll-Free 866.930.4774 | Fax 734.205.1011
www.parishsoft.com

---
Updated