How to enable and set up Positive Pay
To learn the details about ParishSOFT Accounting Positive Pay, please see our Online User Guide, electronic page 97. Positive Pay is an automated check matching service offered by most commercial U.S. banks to help deter check fraud. ParishSOFT Accounting now offers support for Positive Pay to enable your organization to implement Positive Pay with their banks. Using this service, an organization can monitor checks processed for payment against its accounts to ensure that only authorized checks are paid. This is not an electronic funds transfer or ACH system.
Enable Positive Pay
You may enable Positive Pay in the Church Manager Tab under Options. Mark the box to the left of Enable Positive Pay. If your login credentials do not allow you to click into the Church Manager Tab, you must contact the person at your organization or diocese with these privileges. The Support Team has no authorization to mark this option nor to give you privileges to do so.
Set Up Positive Pay in Ledger & Payables Setup and/or in Payroll Setup
Once Positive Pay is enabled, you will have an option called Positive Pay in both the Ledger & Payables Module and in the Payroll Module (if your organization has this module) under the Setup Tab.
When you select this option, you will see that you may set up each field as required by your bank.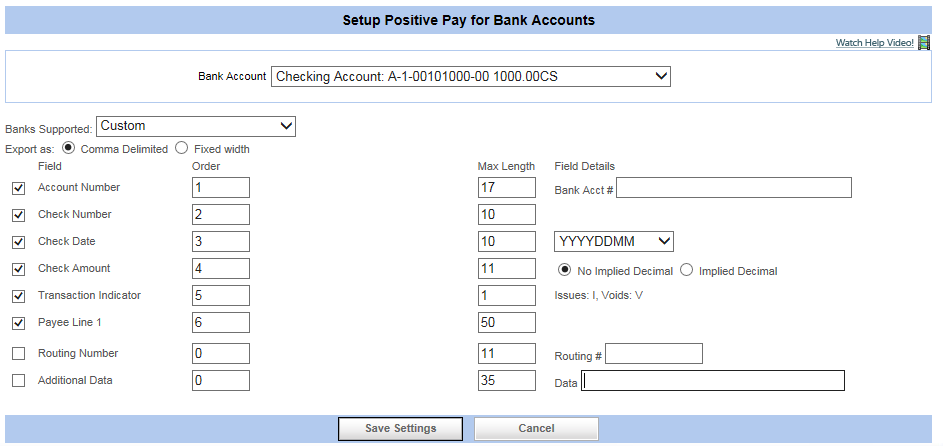 Related Articles
How does Positive Pay process voids?
Updated