How to open a new bank reconciliation when getting an error that an open reconciliation already exists
If you are getting the message that an open reconciliation already exists as shown in the image below, it usually means you have started a reconciliation for that account but have not completed (or reconciled) it.

To find out if this is the case, go to Process → Reconciliations → Bank Reconciliation, and review the bank reconciliations list.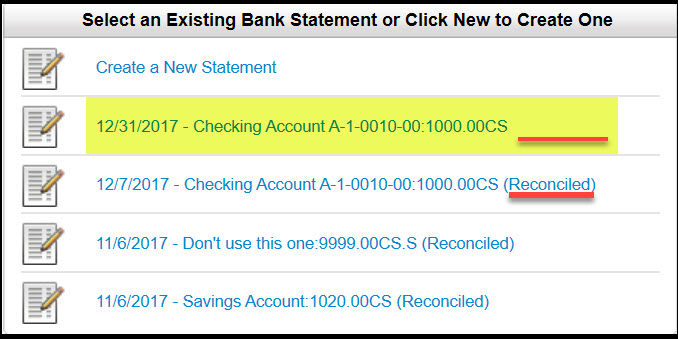 If you see one listed for the account you are currently trying to process without the word (Reconciled), you have found the reason for the error.
Before creating a new statement, complete or delete the one that has been started for that account.
If you are having difficulty finding an open reconciliation, look at the Non-Reconciled Bank Accounts report. Go to Reports → Analytic Reports → Non-Reconciled Bank Accounts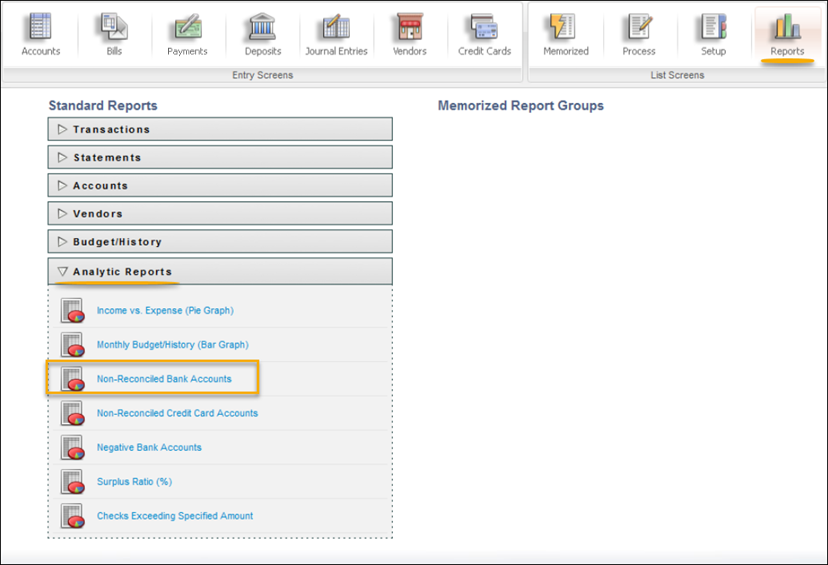 Updated