How to transfer contributions from Logos II to ParishSOFT Accounting
The Contributions → Utilities routine exports your contribution history in a format that can be directly imported into the ParishSOFT Accounting program.
Filter
Change the Journal and Starting Date and Ending Date to narrow down the display of contribution batches.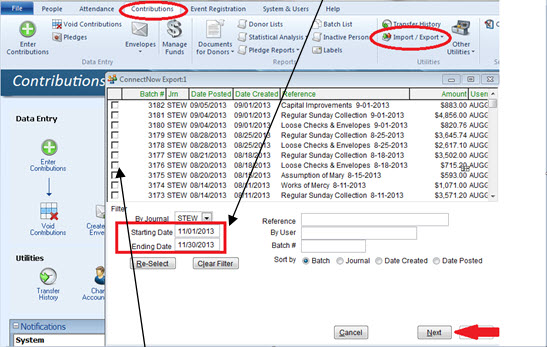 Steps
Check the box in the left column next to any batch you would like to export. Click Next.
If any of the batches have previously been exported, a pop-up will display alerting you. This is to help keep duplicate batches from being processed.
After clicking on [Next] you can choose the file format for your export (Delimited with Comma), then click Print.
Choose format—Delimited With Comma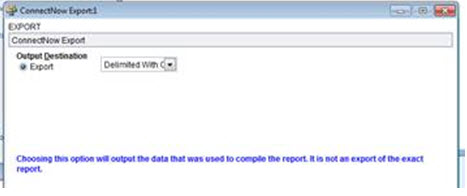 You will be prompted to store the file in the Logoswin\Logos\export file under the name of your choice.
If you are hosted, save the file to the M:\Temp folder.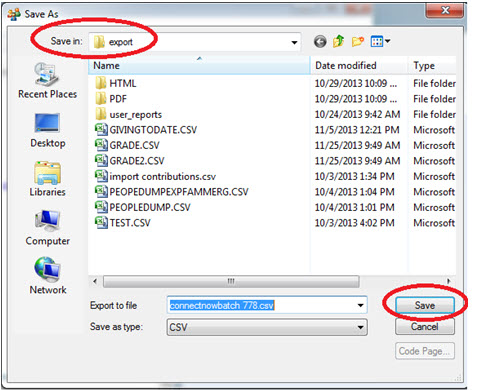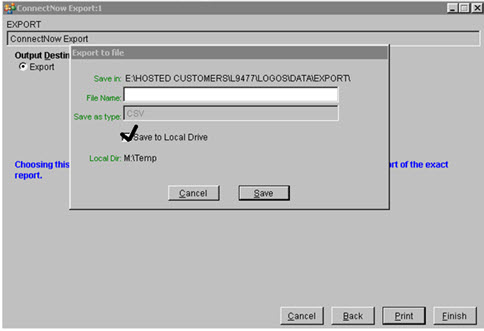 After that, your data will be ready to be imported into ParishSOFT Accounting.
Log into ParishSOFT Accounting

Go to the Ledger and Payables tab and select Process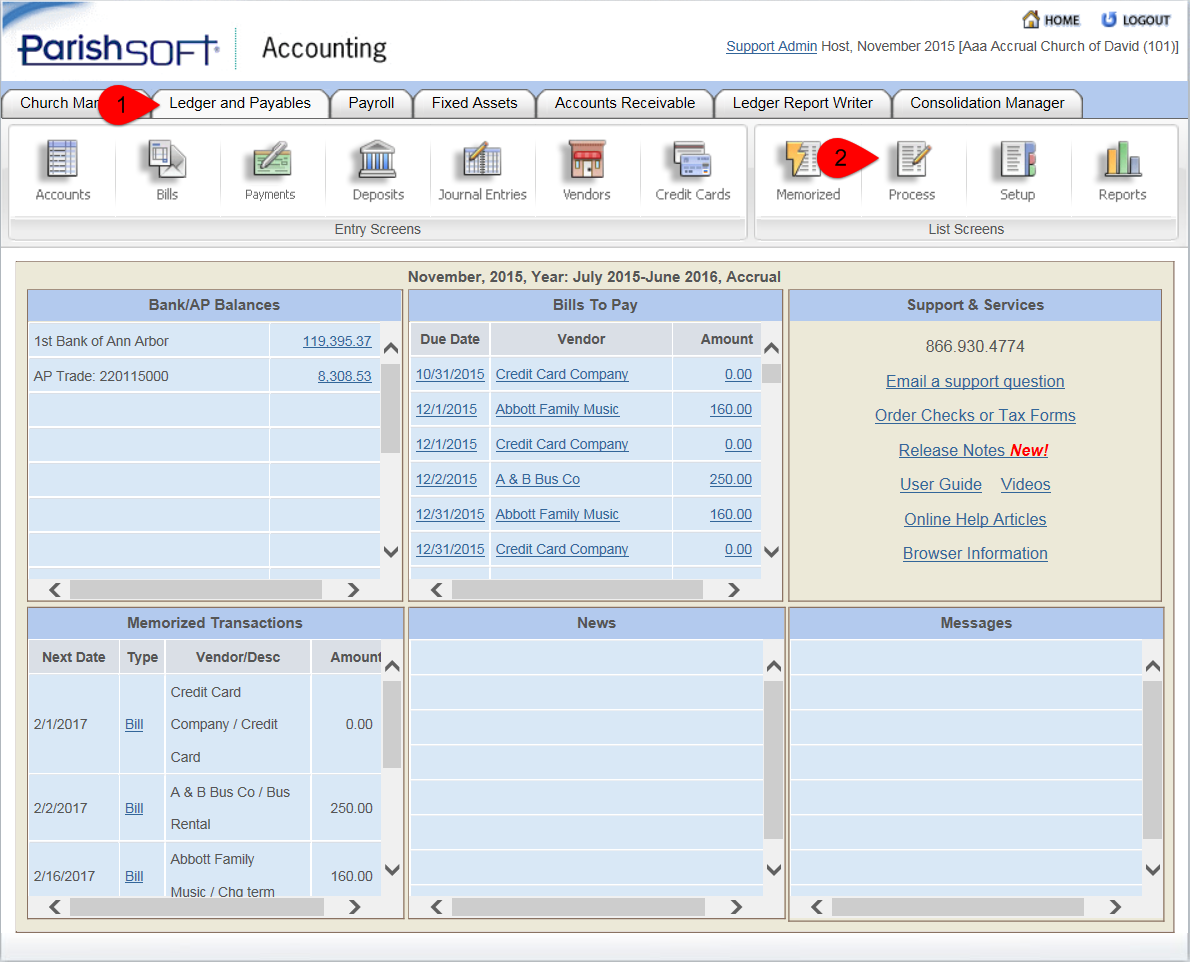 Select Transfer From ParishSOFT Offering or Logos II Contributions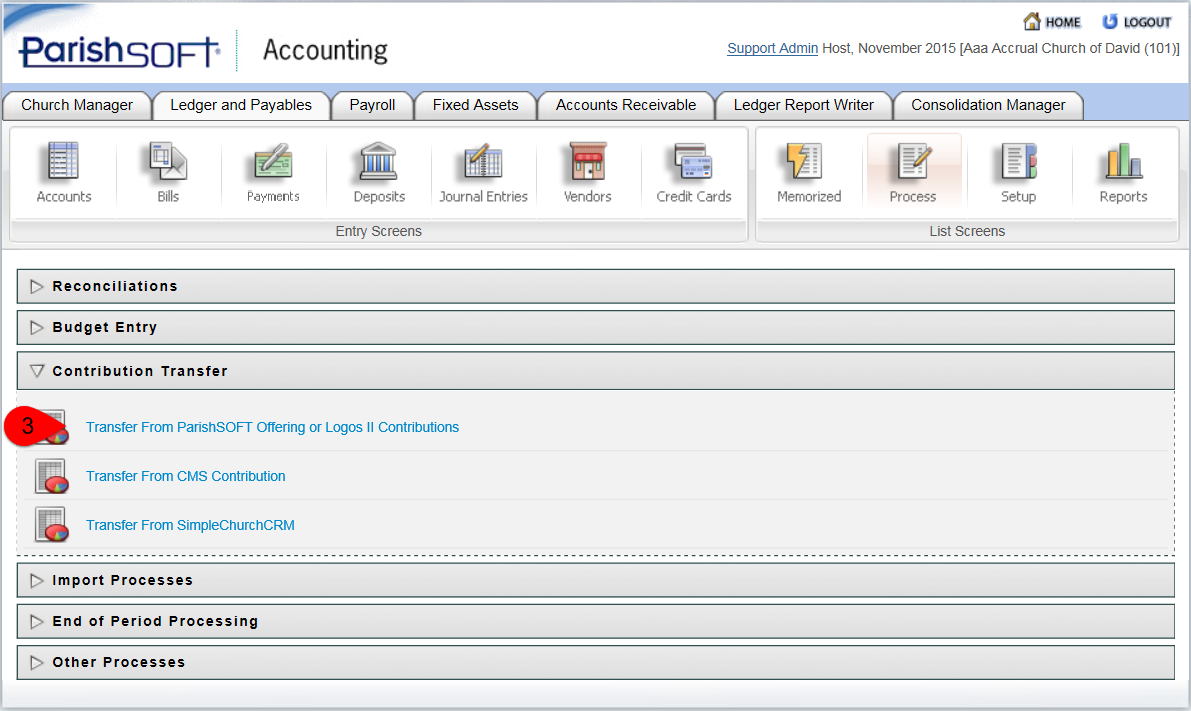 Browse for the file you exported from Logos II, it should be a CSV file.

The first time you import into ParishSOFT Accounting you will be prompted to map (associate) each of the Logos II Funds in the batch with an income account(s) in ParishSOFT Accounting. The next time you import a batch ParishSOFT Accounting will remember the association.

After associating the funds, click Submit.
You will then select which bank account for this deposit. Note: Logos II batch must only contain deposits to a single checking account. MARK THE SELECT BOX for those items you want to import.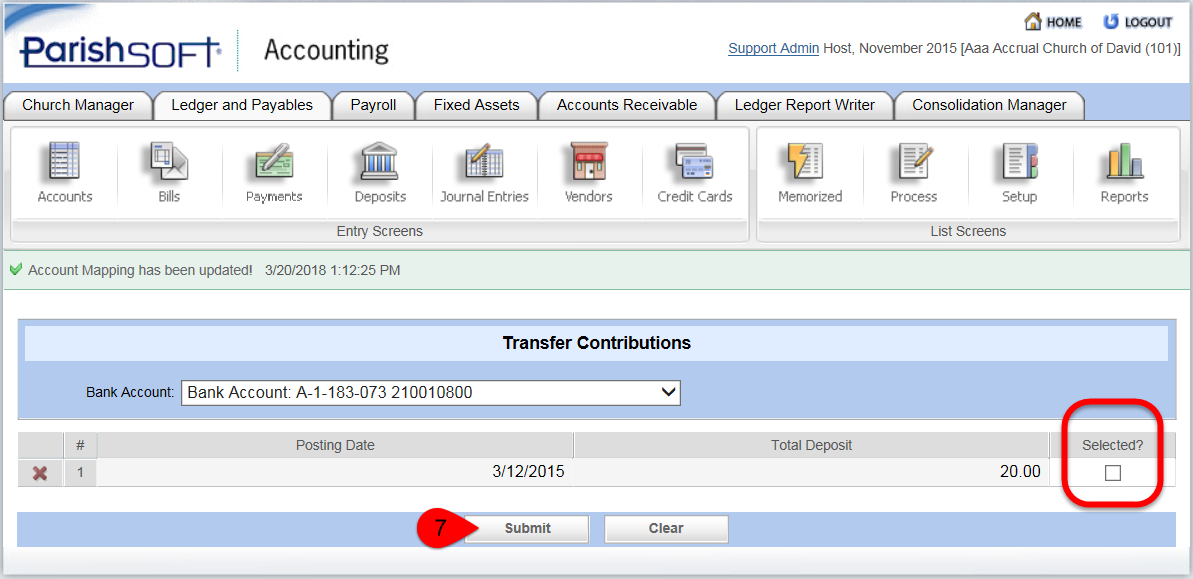 Click Submit to complete the transfer. The deposits will be created based on the date(s) in the batch imported.
You can then view your deposit using the Deposit Register Report.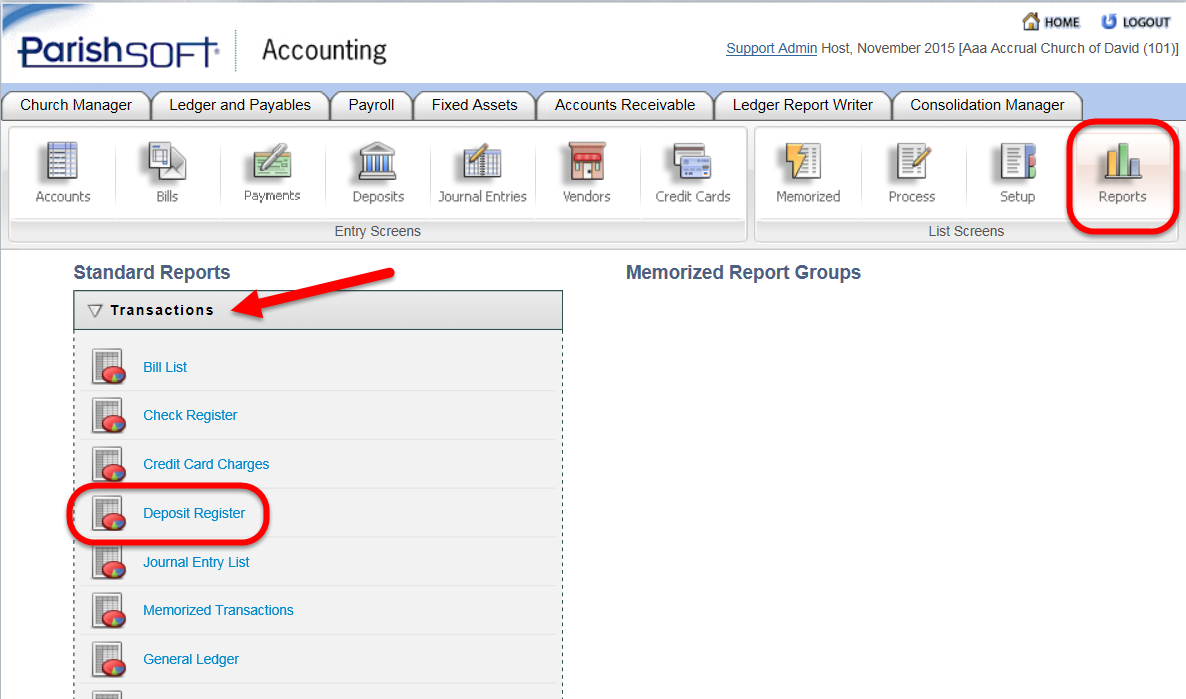 Note: for setting up Logos II and Preferences to work with ParishSOFT Accounting.
The file that Logos II exports for importing into ParishSOFT Accounting does not contain any accounting account number information, only the Logos II Fund information. So there is nothing the user needs to do in manage funds or preferences. If they do have account numbers in their manage funds it does not hurt anything. There is nothing special in Preferences that a user must do.
The first time a user imports into ParishSOFT Accounting they will be prompted to map the Logos II funds to the correct income account, ParishSOFT Accounting will remember this information for the next import.
They will also be prompted to identify which checking account this batch should be posted to.
The Logos II batch should only contain deposits to a single checking account, as there is not a way in ParishSOFT Accounting to divide an imported batch into separate checking accounts.
If a batch in Logos II contains two different dates, ParishSOFT Accounting will treat this as two different deposits in the import.
Related Articles
PSA L&P - Import Transactions: How to Import Transactions and Troubleshoot issues
Updated