How to view newly registered families

Go into Family Directory → Family List
Click on the little funnel iconA to filter your list:

Select Advanced OptionsB
Click the check box for Registration DateC
Insert the desired datesD-E and then click applyF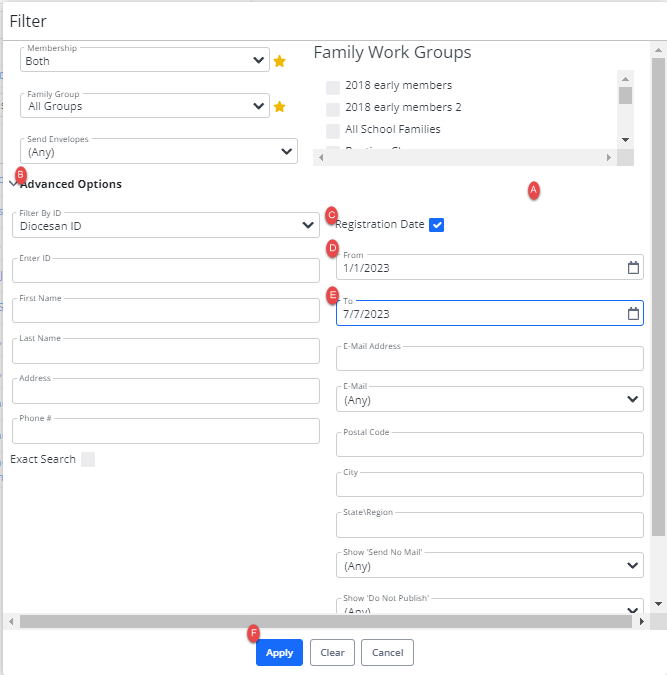 You can then:
Send an email to all of them using the email icon (envelope with a pen in front of it).
Export this list to a CSV document by clicking on the icon that looks like an Excel icon.
Do a Mail Merge by clicking on the mail merge icon (looks like two pieces of mail).
Generate one of several quick reports by click the green Quick Reports button. Choose Family List for a simple, well-formatted list of the families. You can also generate Family Mailing Labels or a list of all families with Envelope Numbers.
---
Related Topics
How to export a list to a spreadsheet or .csv File
How to import a member from one family into another family
Updated